Old Bad Barrel Cleaning Habits
Sometimes, the old ways are still the best ways. But, sometimes, old habits are not the best habits.
I have a 12 twist Lilja chambered in .22-250AI that the accuracy had fallen off pretty dramatically.
This barrel has always been sort of a problem child. It never got the velocity I have seen with previous .22-250AI barrels. And it has always copper fouled more than any other custom barrel I've ever owned.
But, it has always been very accurate. Agging in the high 2's when new and still plunking down five shot groups in the 3's with over a thousand rounds on it and still chugging along in the 4's at 1,500 rounds. It always copper fouled a lot, it was a slow barrel, but it shot good. Until it just kind of went to crap last year. With groups opening up into the 7's and 8's. Which, is not acceptable for it's purpose.
The round count is starting to get up there, at 1,800 rounds, and throat erosion has advanced a good bit. So, not hugely surprising that accuracy might be starting to wane, but I have worn out a handful of slow twist .22-250 and .22-250AI barrels and never had one go south like this until closer to 2,500 rounds (the two 8 twist .22-250AI's were toast much sooner).
And as mentioned, it has always copper fouled quite a bit more than any other custom barrel I've ever owned. But in the last year it has become a total copper mine. Just ridiculous copper fouling.
Anyway… I got a Lyman borescope recently and the first barrel I wanted to look at was this one. What I found was horrifying. Just gawd awful carbon fouling.
Let's Try C4 On It
I had by far the worst case of a carbon fouled barrel I have ever been faced with. There was just a crap ton of really hard, cooked on carbon fouling for most of the length of the barrel to deal with.
I have Boretch C4 on the shelf (and, not for nothing, but have used it a good bit on this barrel already…). So, I started with that. Wetting the barrel with C4, 20 strokes with a bronze brush re-wetting the brush occasionally, patch out dry, inspect with borescope, repeat. The patches showed it was getting some of the carbon out, but it was a slow, hard labor process and after over an hour of hard work, I could see that it was going to take DAYS at the rate it was going.
It was at this point I remembered the Lyman scope can capture pictures. I wish I had started taking them at the beginning, but this was when I took the first pic. This is about 8" in front of the chamber, AFTER an over an hour scrubbing with C4.
Boretech states that it is safe to leave C4 in the barrel "an infinite amount of time". So I wetted the bore real good with C4 and let it soak over night. Then brushed the bejeezus out of it again with another new bronze brush. Patched dry and inspected. Progress, for sure – the overnight soak was helping. But still a LONG way to go. So I did the whole thing over again, let C4 soak overnight, bronze brushed the crap out of it, blah-blah-blah. More progress, but STILL a HECKUVA LOT of carbon fouling remained. It appeared this method would eventually get it all out, but it looked like it was literally going to take weeks. Eff that…
BTW… I had always kind of wondered about the blue I get on patches using C4. Always assumed it was getting some copper too. Except when I have used it, it has usually been after I think I already have all the copper out and want to get any carbon left behind. Turns out, C4 turns blue with carbon? This is a wet patch pushed through after an overnight soak. Note the blue on top of the suppressor mount though. There was some carbon build up there so I wiped it with C4 to let it soak too. You can see that it also turned blue.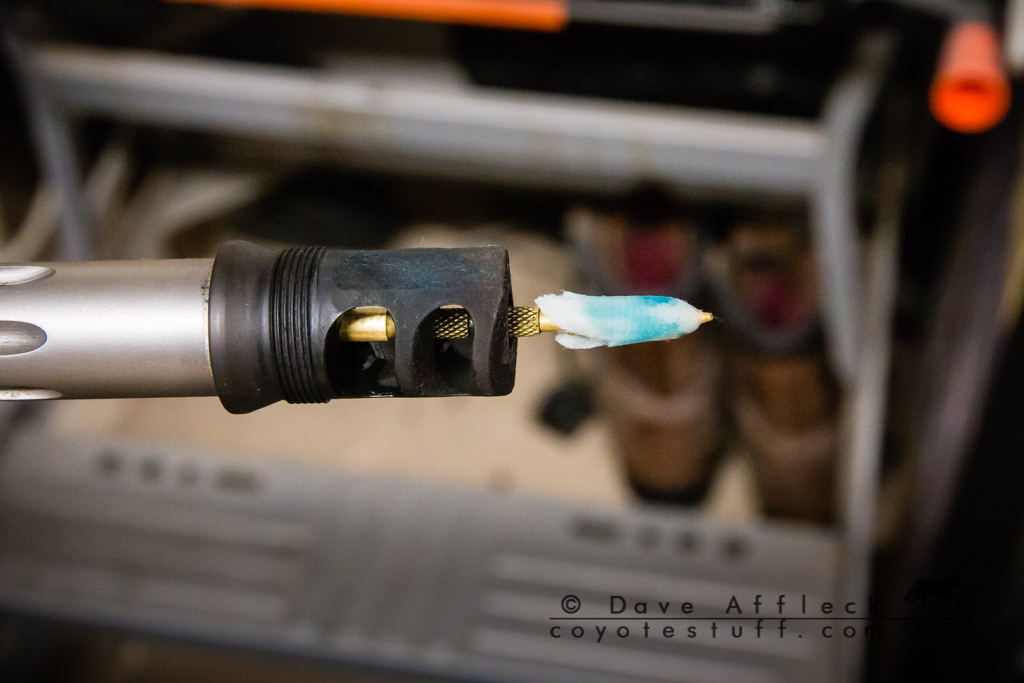 So… I decided to go new school aggressive. I got some VFG "intense" pellets and grabbed the CLR out from under the kitchen sink. Worked those pellets hard, up and down the bore. Didn't dare let the CLR soak too long, never let it sit more than about half an hour – I just don't know what it might or might not do if left to soak a long time. After a two hours scrubbing the crap out of it with the VFG pellets and CLR, I patched it dry and inspected again with the borescope. Same old story, making progress, but the progress was slow. The picture below is what it still looked like 8" in front of the chamber after all the soaking and scrubbing with C4 AND a ton of elbow grease with VFG pellets and CLR.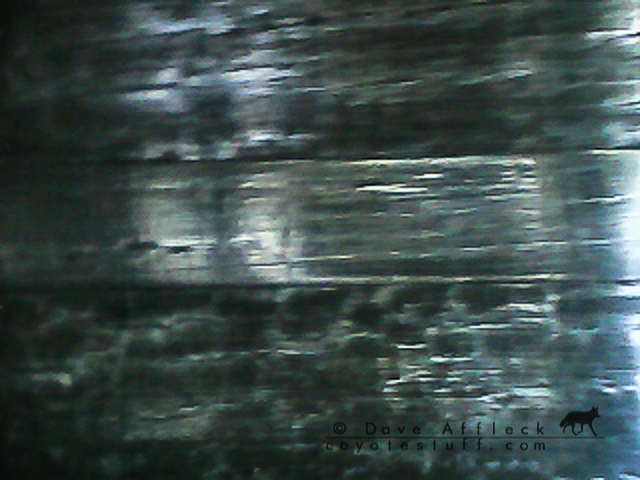 You can see that progress is being made, but man, at this rate, it's going to take forever and a metric crap ton of work to get all this carbon fouling out. CLR was not going to be the miracle cure.
FWIW, I think if I had to choose, for this particular job, I'd go with the C4 overnight soak over CLR, it seemed like less work for the amount of progress made. Maybe a long soak with CLR would be the ticket, but I didn't feel like experimenting with that.
I'd reached the point, I'm just not willing to put more hours and hours into this barrel.
Old Ways Are Still Best Sometimes
My traditional cure for a really fouled barrel, for years and years, has always been good old JB Bore Paste on a patch wrapped around a brush. Decided I had nothing to lose, be interesting to see how it stacked up against the chemical carbon cleaners with the borescope. So I went back old school, with JB the way I have always attacked a nasty cleaning job in the past. I did alternate between my old patch wrapped around a brush and using JB on the VFG pellets, just to try and get a feel. The pellets are kind of neat, I think they do work well, but I can't honestly say that they are any more effective than a patch wrapped around a brush.
So… Using the JB, in about 40 minutes, a nearly spotless bore! It's not in good shape, but hey, at least it's clean now!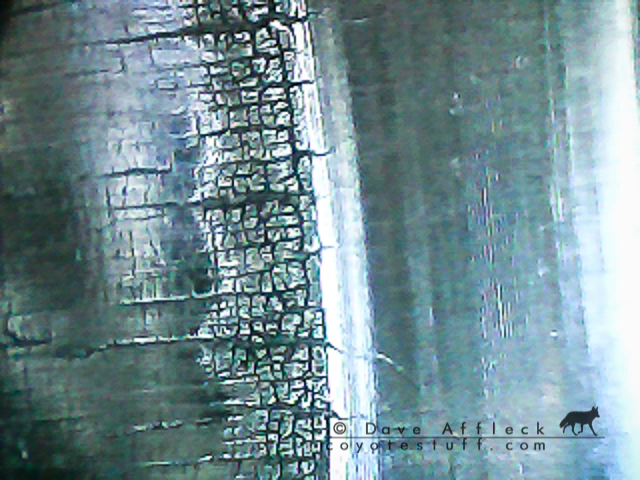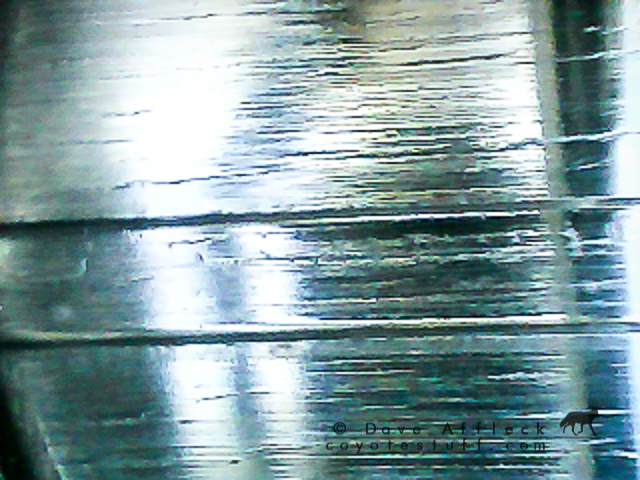 Lessons Learned…
JB Bore Paste still rocks. When things get ugly inside a barrel, it's time to get mechanical. For this particular barrel situation, it was just way easier and way less time than either C4 or CLR. But! That is not to say, that either C4 or CLR are bad. One barrel, one specific case, they weren't as easy or effective as JB this time. Can't say that would necessarily apply to other situations.
Apparently, C4 shows blue for carbon? See picture.
While paying attention to the throat area while cleaning is good, don't assume the rest of the barrel is getting clean.
Already knew this very well, but this was a great reminder that "white patches" do not always mean "clean". This barrel was showing snow white patches at the beginning of this exercise.
I better start saving my pennies for a new barrel for this rifle, ha-ha! Will be the fourth barrel for it.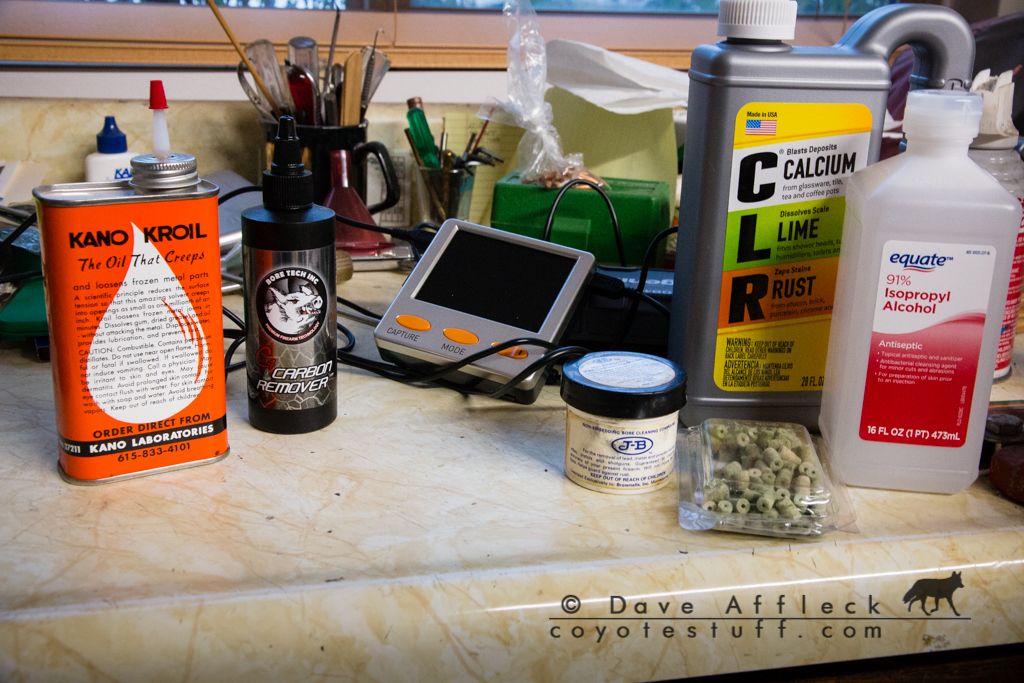 Carbon Fouling In The Suppressed AR
Next up was my RRA model ATH, 18″ stainless barrel. About 1,200 rounds on it, all suppressed (TBAC U7).
It has been cleaned about every 100 rounds or so. As follows. Fill the bore with Wipeout, let it sit a few minutes, patch out all the loose spooge. Refill the barrel with Wipeout, let it sit overnight. Patch it all out dry. Wet the bore with two wet patches of Montana Extreme, let it sit anywhere from 10 minutes to half an hour, then a dozen round trip strokes with a bronze brush wetted with Montana Extreme, patch dry, done. This barrel hasn't copper fouled much. Some, but not bad at all.
Here is what it looked like when I started. This is with about 80 rounds on it since last cleaned.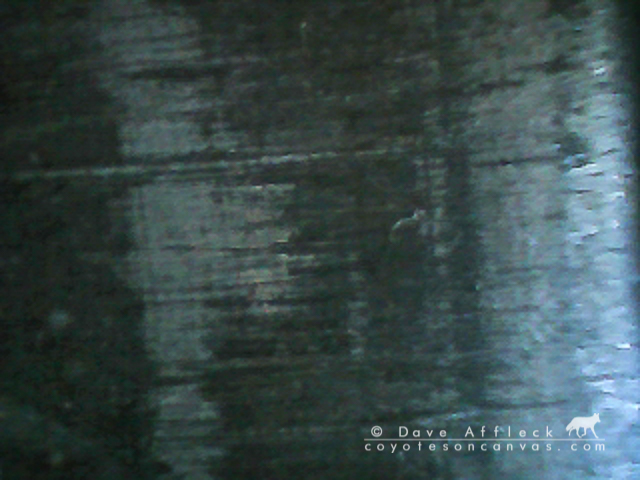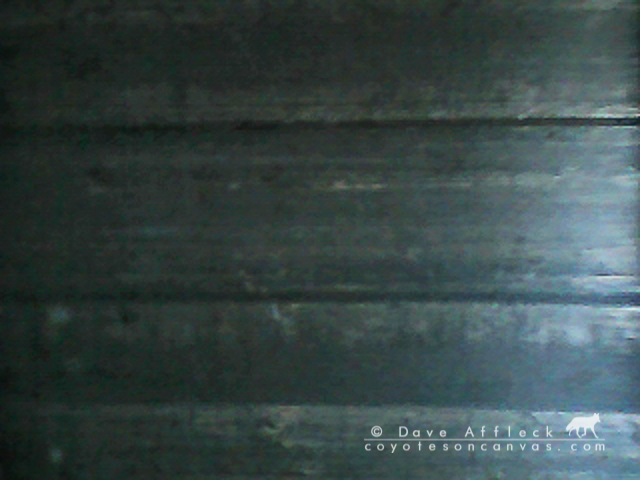 I then gave it a quickie cleaning, as follows. Pushed wet patches of Montana Extreme through until they stopped coming out dirty, about five patches. Let it sit 30 minutes. Another wet patch. Then 12 round trips strokes with a bronze brush wetted with Montana Extreme. Patched it out dry.
This is what it looked like after that.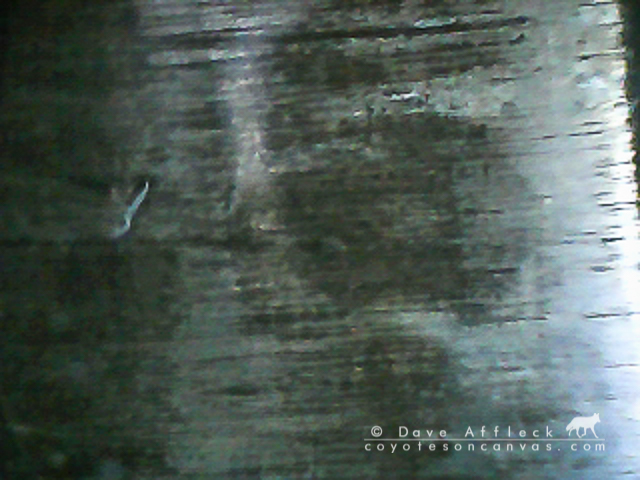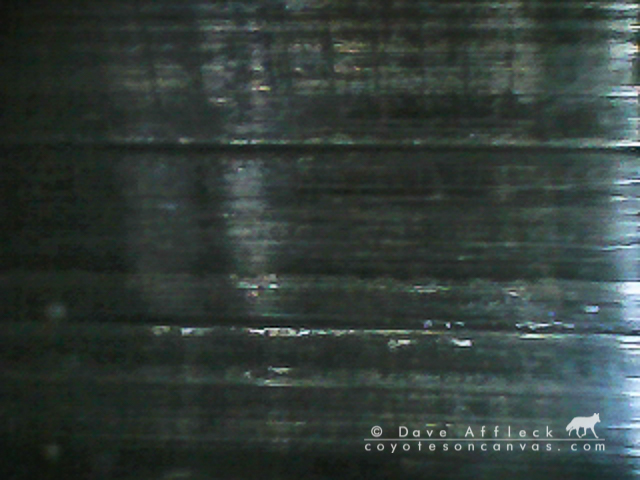 Okay then… We got some carbon to get rid of. So I gave the VFG pellets and CLR another try. Wetted the bore with two wet patches of CLR and let that sit for 30 minutes. Then gave it a total of 30 round trip strokes with VFG pellets, with an extra 20 short strokes in the throat area. This is what it looked like after that.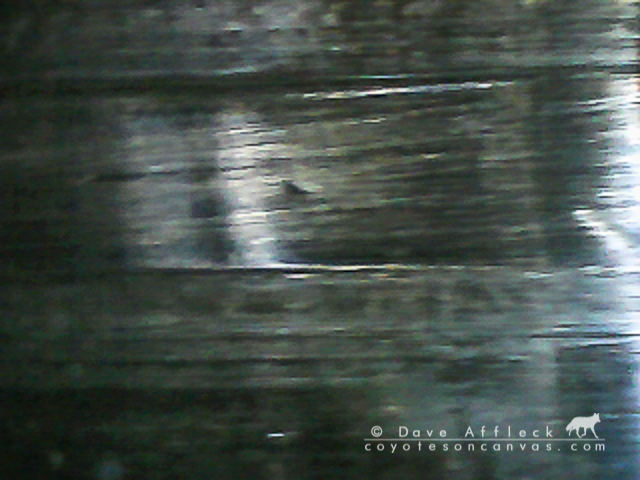 So, I think I'm over the VFG pellets and CLR for carbon fouling… I mean, it's working, that's progress, but that is a heckuva lot more work to go at the rate it's going.
So… I decided to just go right to the Rem 40X on a patch wrapped around a brush. The 40X is a mechanical, abrasive bore cleaner but much more aggressive than JB. I usually reserve it for the nuclear option when all else fails. But this is a machine gun, not a precision bolt rifle. Why beat around the bush… So, I gave it just 15 round trip strokes with 40X, patched it out and took another look. Much better!
Starting with the throat and moving down the bore towards the muzzle.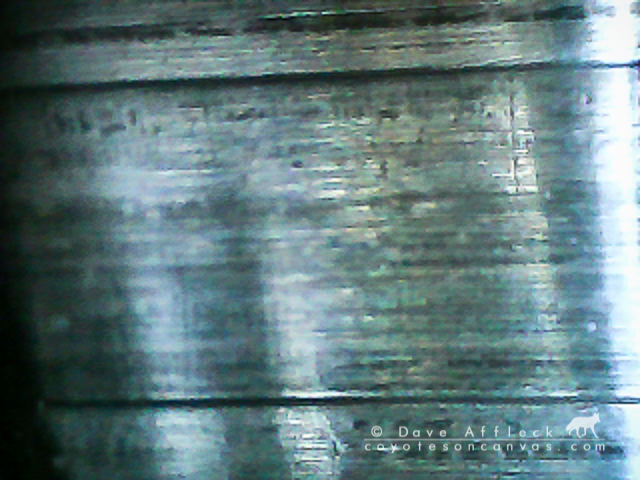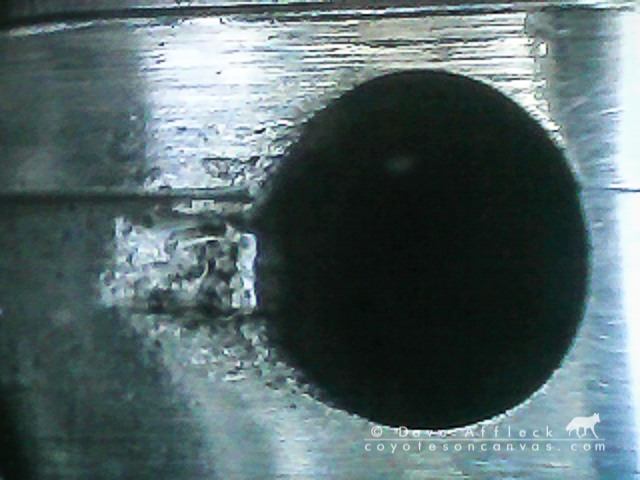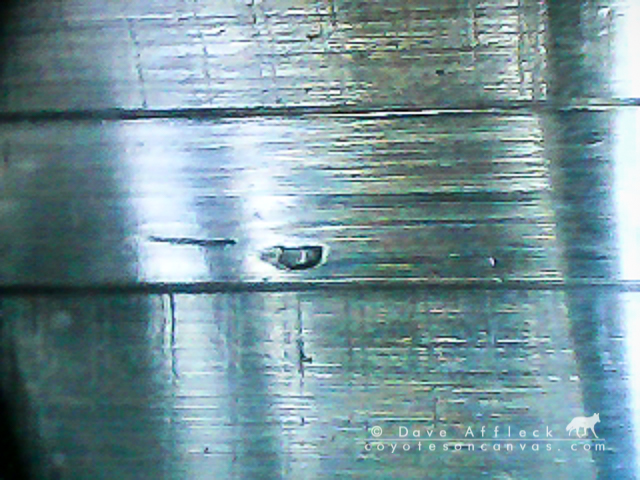 Called it good!
The 6-284
And just for comparison, a couple pics of my 6-284. It only has 255 rounds on it, over 200 of those at coyotes. This is just pulled out of the safe, how it got put away. So far, my normal cleaning routine is working good for it. Which, that "normal routine" is the same as described above for the RRA, with two exceptions. The big exception, is frequency. I don't think I have ever put more than 20 rounds through this barrel without cleaning. Most of the time, more like 10 – 15 rounds between cleaning. And it has also seen some JB in the throat area, about every fourth cleaning or so, just on GP.
Anyway, here it is. Throat first, then mid point of barrel.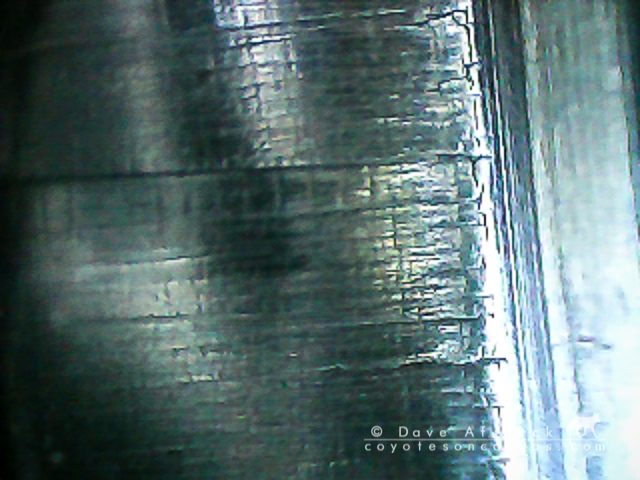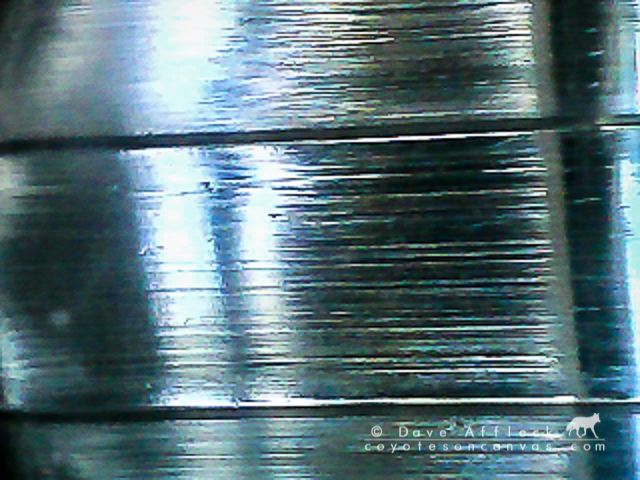 My .20-250 looks about the same. With the same cleaning routine and frequency. Sure wish this Lyman bore scope would fit in the .17s! I'm going to JB the .17's good, just because seeing this carbon is kinda freaking me out. They have got the same cleaning routines as the others, about every 30, 40 rounds or so. I would kinda bet there is at least something along the lines of what I found in the AR lurking in them. If so, a good JB'ing will take care of that.
I'll Pass On The CLR
I ain't gonna mess with the CLR anymore. I have over the last year added soaking and brushing with C4 every couple of cleanings to my routine on some rifles. I'll keep doing that. But CLR, what I'm seeing with it and the borescope, meh, I'm just not going to pursue it any further. The C4 seems to work at least nearly as well, if not every bit as well, and according to it's manufacturer, it can't/won't hurt a barrel even if left in for days and days. I'll stick to it, for now, for a dedicated carbon cleaner. But – I'll also be trying some other stuff too. So far Tactical Advantage is showing real promise as an all around every cleaning bore solvent that is keeping the carbon at bay as well as removing copper.
Epilogue
After getting it shiny clean inside I shot the .22-250 again a couple of weeks ago. Groups in the 5's. Decent improvement, but still only adequate for it's purpose, the gilt edge is long gone. And it copper fouled like a SOB, too.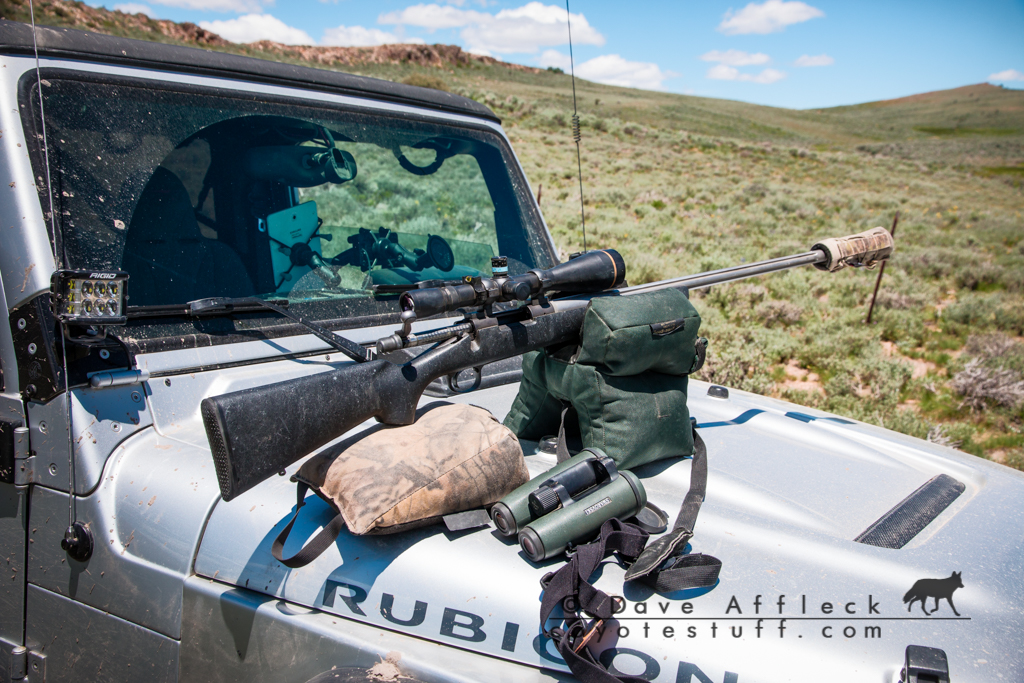 If I was flush with cash I'd rotate this barrel to tomato stake duty, but, I'm not flush with cash. I'll nurse it along for awhile longer I guess.
Picked off a few chucks with it this weekend. It will still send them into orbit and connecting is still easy out to about 300. But connecting at 400 is not as easy as it used to be. I just limited myself to about 350.
End of the day… Bore scopes are worth having around and especially at the price point of the Lyman which can be had for under $200 when on sale. JB Bore Paste is still the schnizz for quickly and easily tackling any nasty bore cleaning job. Don't get complacent trusting a "white patch", they LIE!
Addendum – C4 Turns Blue On Carbon?
Earlier, I mentioned that I believe the C4 will turn blue with carbon. I was drawn to this conclusion after seeing this: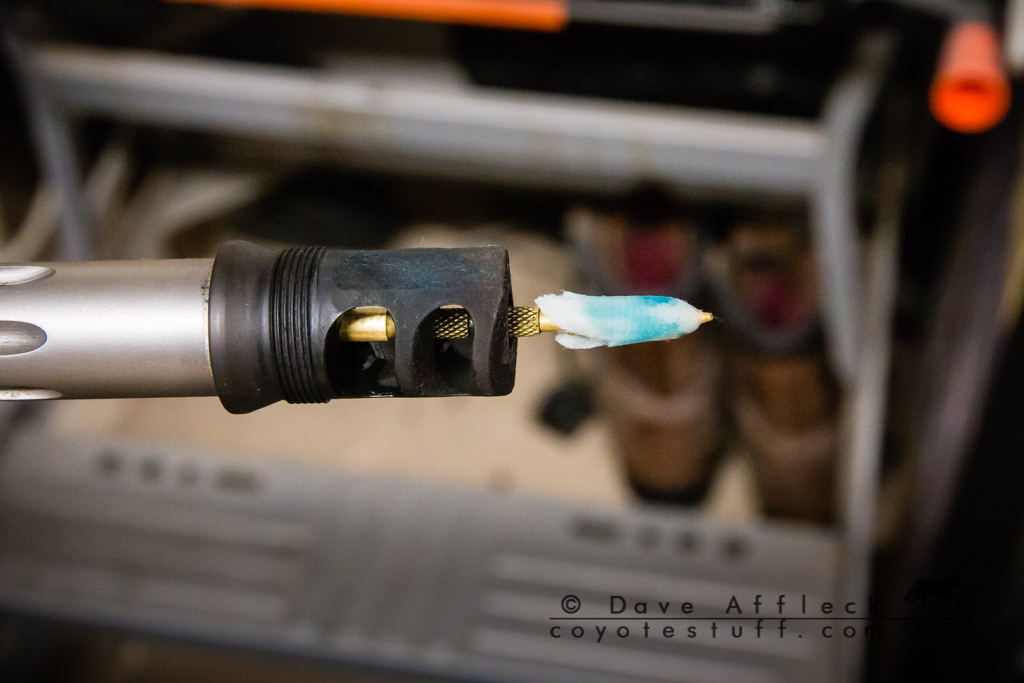 It wasn't the blue patch that drew my attention. I've always got blue patches when soaking with C4 and always assumed it was copper. But in the photo above, it's the blue on top of the muzzle brake that caused me to think C4 turns blue on carbon. As the brake was gunked up with carbon, but had no copper on it.
Anyway… A few guys have commented that the blue is copper, not carbon. I decided I didn't really know, but was curious. So I did this:
I grabbed a couple of bullets and a muzzle brake along with some C4 and some Montana Xtreme. The muzzle brake is not very carboned up but there is a thin hard layer of carbon on it. I soaked two patches in C4 and wrapped a bullet in one and laid the other on the muzzle brake. Then soaked the last patch in MX and wrapped a bullet just for comparison. Then let them soak for a few hours.
Interesting! Looks to me like C4 turns equally blue on either copper, or carbon. Guess that answers that.
Addendum #2 – Tactical Advantage
So, I guess I just can't leave stuff alone. I mentioned above that I have lately been using Tactical Advantage for my bore cleaning chores and have found it very good at removing copper and so far, keeping carbon build up at bay.
I don't have enough experience with it yet to draw any definitive conclusions. But I decided to run the wet patch test with it, just to see.
So, left to right is a bullet wrapped in a patch soaked with C4, then another patch wrapped bullet and the muzzle brake using Tactical Advantage and on the right a bullet wrapped in a patch soaked with Montana Extreme.
The photo was taken after about 4 hours soak time. The muzzle brake had the same thin hard carbon as in the first test using C4. This is the side that was on the bottom for that first test.
As you can see, Tactical Advantage also turns equally blue with either copper or carbon. Going only by what I see here, it also appears to work every bit as well on carbon as C4 does, perhaps better.
Here's after the overnight soak.
This is interesting to me. From the appearance of the bullets and the amount of coloration on the patches, it sure looks like the Tactical Advantage is working even better on copper than the Montana Xtreme. While also working at least as well and perhaps better than C4 on carbon.
Note the difference in appearance between the three bullets. The MX bullet is basically shiny clean. The C4 bullet shows a lot of discoloration. The TA bullet is a combination of the two – perhaps it's the combined effect of the copper and carbon cleaning elements of Tactical Advantage, I'm not sure.
Like I said, I haven't been using it that long and don't have that much experience with it yet. But so far, bore scope examination seems to show that Tactical Advantage is working quite well and this simple soak test confirms what I'm seeing with the scope. I'm going to keep using Tactical Advantage.
Summary
Article Name
Removing carbon fouling from barrels
Description
Bore scope examination of carbon fouled bores and effects of different removal methods.
Author
Publisher Name
Publisher Logo