Scott Huber has been kind enough to let me post his thoughts on coyotes and human scent here on coyotestuff.  It's a subject that should be of interest to anyone that pursues coyote, whether calling, trapping or even just observing or photographing.  The coyote trusts his sense of smell above all else and how we approach and manage our scent is of utmost importance to our success.  So let's here what Scott has to say about coyotes and human scent.  – DAA
Misunderstandings about coyotes and human scent
A topic that always seems to generate a lot of discussion amongst both the trapping and calling fraternities has been the subject of human scent and how it affects coyote and fox behavior. I always find myself wading into the middle of any debate on how human scent affects animal behavior because of the many misunderstandings about it. These misunderstandings are based mostly on how human scent affects our success and/or failure as well as misunderstandings of what we can and cannot do about it. Let me start by saying, my only bias in this discussion, as with most other topics that interest me, is to separate fact from fiction.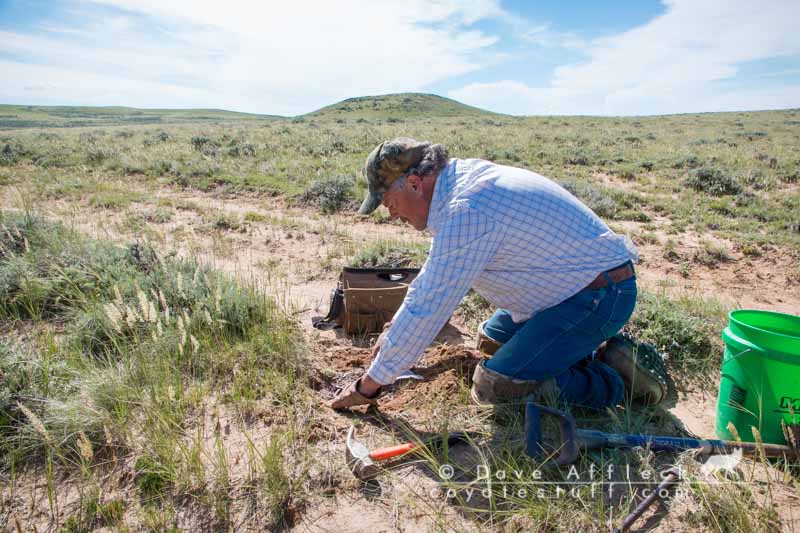 The old school of thought within the trapping fraternity was that you had to wear specific rubber boots and gloves and avoid touching your traps to reduce human scent and therefore increase your success as a trapper. These human scent theories were based on the understanding that most animal's have a natural or acquired fear of human odor, which they do. This school of thought had many novice trappers worrying about the amount of human scent they were leaving when that worry was doing nothing more than distracting them from far more important aspects of trapping. After really thinking about human scent and how it relates to the actions of all canines, it didn't take me long to completely change my way of thinking on this topic.
Coyote behavior in response to human scent
There is two important facets to this discussion that need to be addressed in order to frame the debate. First we have to once again consider "conditioned coyote behavior" that can vary from coyote to coyote, from area to area, and from one set of circumstances to another. Once again, every coyote is going to weigh curiosity against their natural cautious instincts for survival in most situations they encounter. All other things being equal, the hungrier a coyote is, the less they would be affected by human scent in the process of obtaining food. In addition, how frequent a coyote encounters human scent in a particular area and whether that encounter was a good or bad experience will also affect how individual coyotes react to human scent. As an example, a coyote in Chicago or Los Angeles might not give a second thought to human scent in most cases where it is a normal part of the environment they live in and in many cases is associated with food.
On the other end of the spectrum, if a coyote on the plains of SD has only had negative experiences with human scent in their lives and they encounter it less frequently, then most coyotes in that situation will have a higher level of caution associated with human scent particularly if it is FRESH human scent.
The second important facet of this discussion is that we must understand how canines can differentiate between fresh human scent and aged human scent. I believe that to be the most important consideration in this discussion.
Fresh vs. aged scent
As an example, I remember one time I was calling coyotes and a coyote, as they so often do, was circling down wind to get my scent. When it came across my tracks in the snow, it stopped and sniffed my tracks and kept circling downwind. When that coyote finally got downwind of me, it did what most coyotes do in this area and that was to turn tail and run. The point here is that to this particular coyote, the scent of where I had just been did not pose nearly as big a threat as the much fresher scent of where I actually was.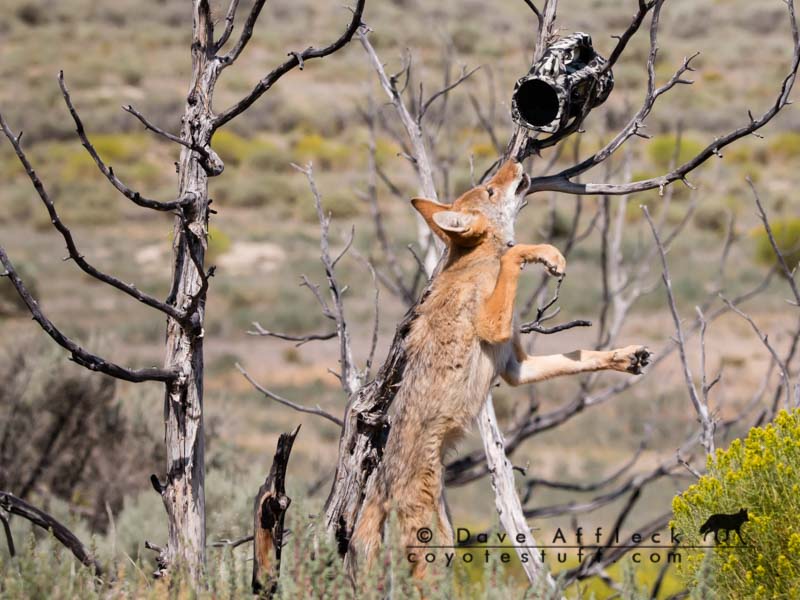 Another story that I have shared before that now confirms my beliefs about the affects of human scent was the radio collared coyote in Chicago that was bedded down in a golf course. Golfers had passed by upwind of this coyote all day long without creating any concern. When the researcher who was tracking the coyote walked upwind, it immediately started warning barking because it associated this individual's scent with the negative experience it had while getting radio collared.
Think about that. Not only can coyotes sort out fresh vs aged scent, they can sort out the scent of individual humans, just like bloodhounds can.
Cover Scents Do They Work?
Now let's talk about cover scents. Do I believe they can be affective? Nope! If a coyote does not react to human scent when using cover scents in an attempt to mask that human scent, I believe it is because in that particular area and situation they are not as alarmed by human scent as they might be in another situation. I believe they can still smell you despite the cover scent. Of course someone who is selling cover scents will tell you how well they work for obvious reasons. I will place my bet with the coyote's nose every time.
Here is why I cannot buy the cover scent concept. Drug dogs can find drugs in cargo shipments of fish. A good bird dog can point a bird while carrying a bird in it's mouth. A bird dog can point a bird shortly after taking a load of skunk in the face. A good bird dog can track the scent of a crippled bird through the scent of other birds. A bloodhound can track an individual man down a city street. A good hound can quickly identify which direction the animal they are hunting is traveling. A good beagle can track an individual rabbit in heavy brush when that rabbit keeps crossing it's own track in the same brush patch. Now do you really think a cover scent can hide your odor from a coyote which has a much more sensitive and highly trained nose than a tracking dog?
If there is scientific evidence out there that can prove to me that you can mask human odors by someone who isn't trying to sell the stuff or friends of someone trying to sell the stuff, then I would like to see it. Until then, I am going to believe what the canines themselves have taught us because I have always tried to be a student of observation.
How Much Human Scent Is Too Much?
Which brings us back to trapping. I don't worry about human scent because there is nothing I can do to prevent leaving human scent while making a set. Again, the issue is not whether or not you leave scent at the set or the amount of human scent you leave because you are going to leave scent. The issue is was and always will be the freshness of that scent and whether or not it has dissipated to a tolerable level over time. I can catch a percentage of coyotes in traps on the first night (mostly young of the year) after making a set. Yet the longer the set is left undisturbed, the higher percent of adult coyotes I will catch. On the other hand, I have never, yes never had a coyote approach a calling stand downwind unless I was using decoy dogs on a den situation while protecting livestock. In that particular situation, maternal and territorial instincts of some adult coyotes will over power their natural caution of fresh human scent.
All other things being equal, the longer the trap set is left to age without being approached by a human, the higher percentage of coyotes in a given area you will catch. That is why it is important to not approach a set every day when you are working with highly wary adult coyotes which are usually in the mix of coyotes within any given population. Over time the inevitable human scent you left while making the set will eventually dissipate to a tolerable level to even the most wary bitch coyote out there.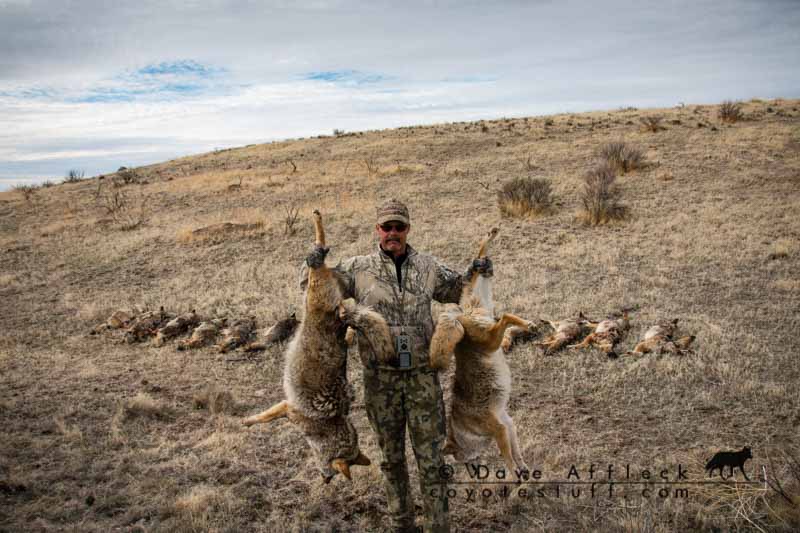 Success should never be measured by the number of coyotes you take but rather the number of coyotes you take relative to the population of coyotes you have available and relative to your efforts considering the variables you face in your particular area. Misses are not nearly as noticeable in high coyote populations as they are in less dense coyote populations.
Forrest Gump: "….and that's all I got to say about that".
– SH
Summary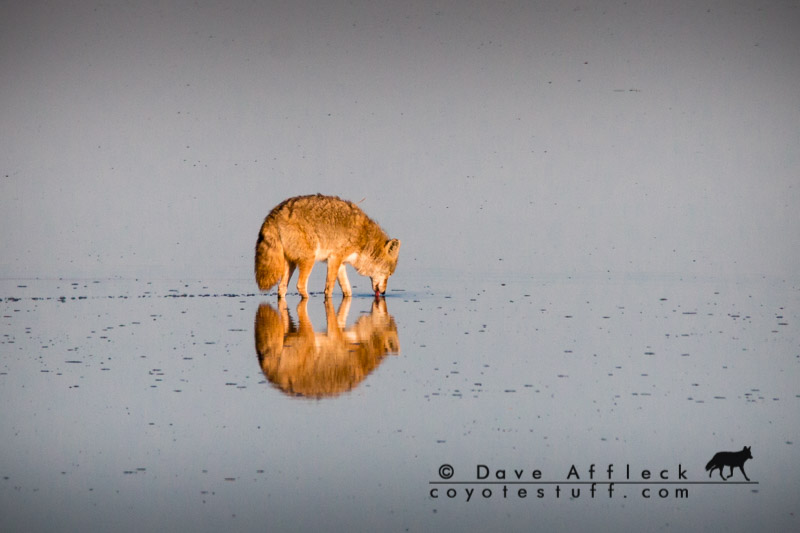 Article Name
Description
A discussion of coyotes behavior in reaction to human scent.
Author
Publisher Name
Publisher Logo