We spent five days playing in the Arizona Strip/North Rim country. Had a great time!
Two rigs and four people on the trip, me and my son Logan in my '06 LJ, our friends Steve and Jen in Steve's '12 JK.
We spent Tue. night in St. George, then got the trip started proper on Wed. morning. On the way down to St. George the night before, my Jeep had the CEL come on and from the code it looked like probably a bad TPS. So after a huge breakfast at the Egg and I, we made a quick stop at the Autozone on Bluff street to replace the TPS in the parking lot.
Mount Trumbull and Nampaweap
Then we were on our way! We just headed south on River Road. Our first stop was this old place north of Mount Trumbull.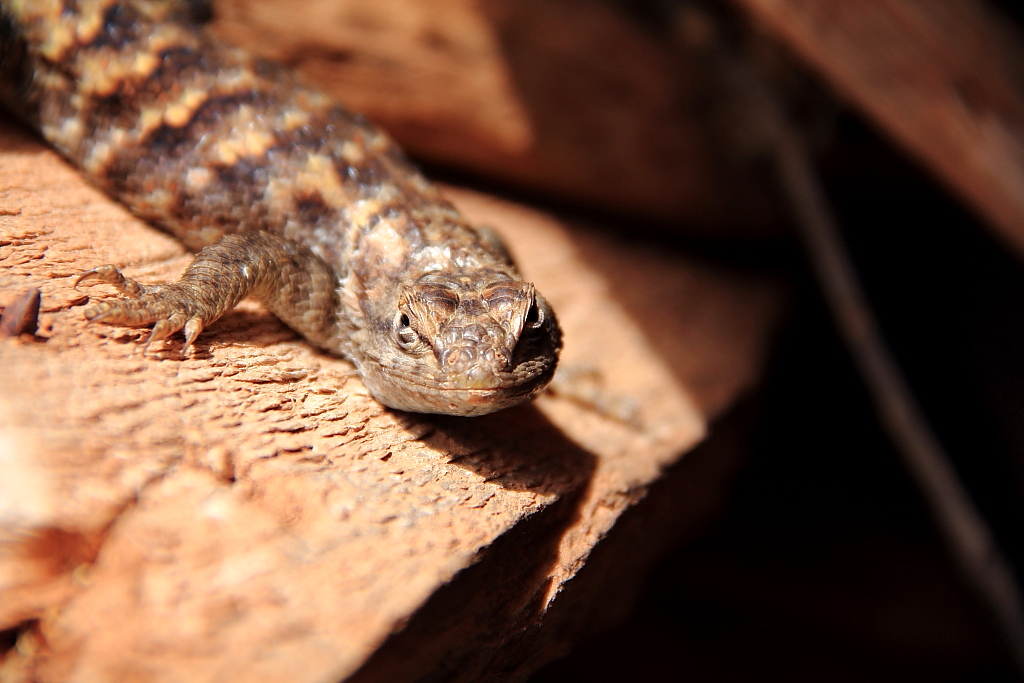 When we got to Mount Trumbull there were a lot of rigs parked at the old schoolhouse so we didn't even slow down for it, just motored right on past. A short distance up the road, I swerved to avoid running over this guy before shooing him off the road.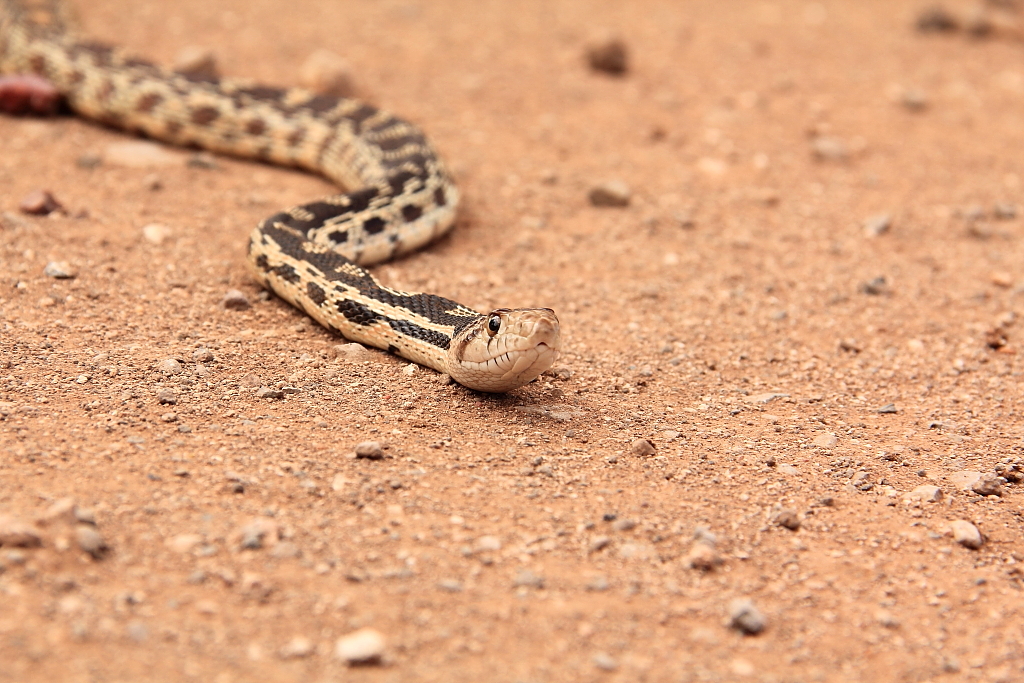 Next stop was the petroglyphs at Nampaweap. It's a short walk from the parking area down into the canyon where there are hundreds, perhaps thousands of petroglyphs carved into the volcanic boulders.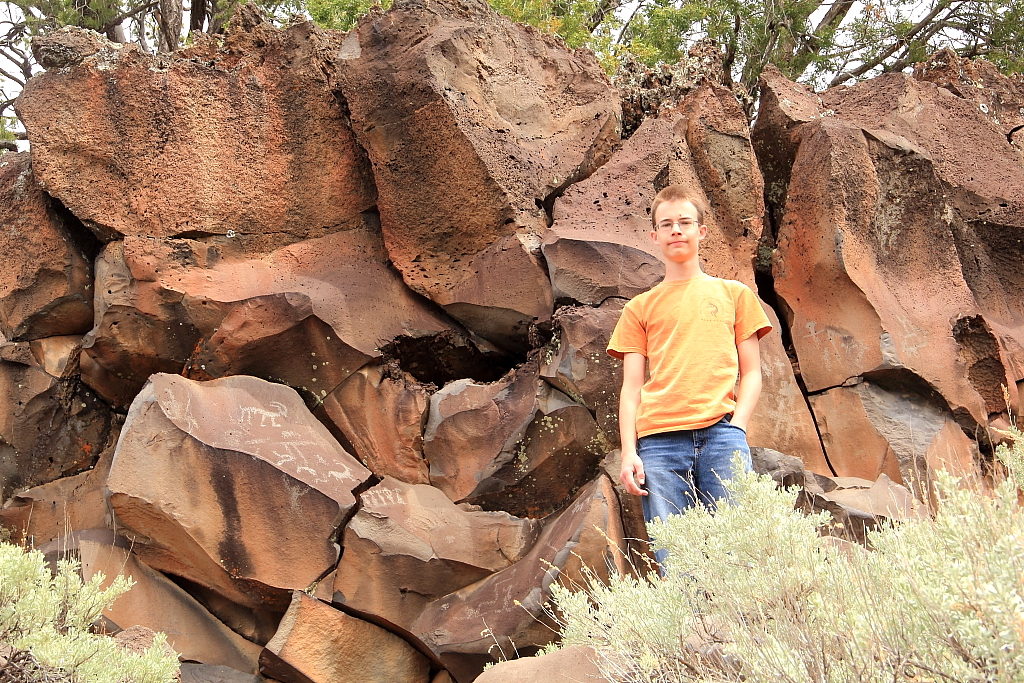 The canyon was also loaded with large cocoons full of caterpillars. Never seen so many concentrated in one spot before – they were everywhere!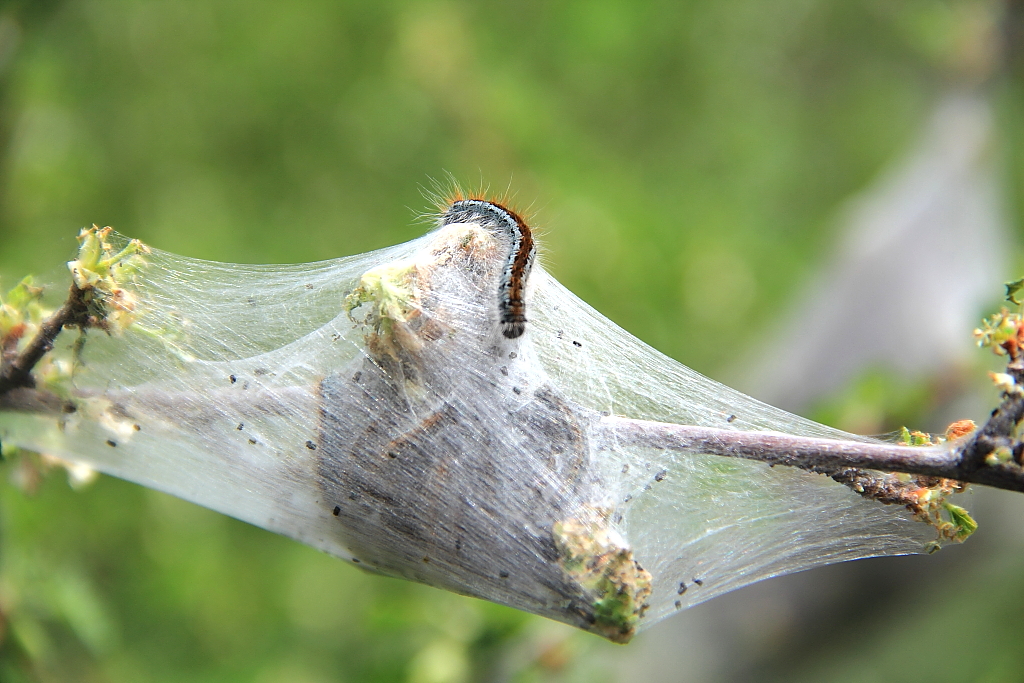 From Nampaweap, our next stop was an out of the way lava tube cave with some really cool pictographs.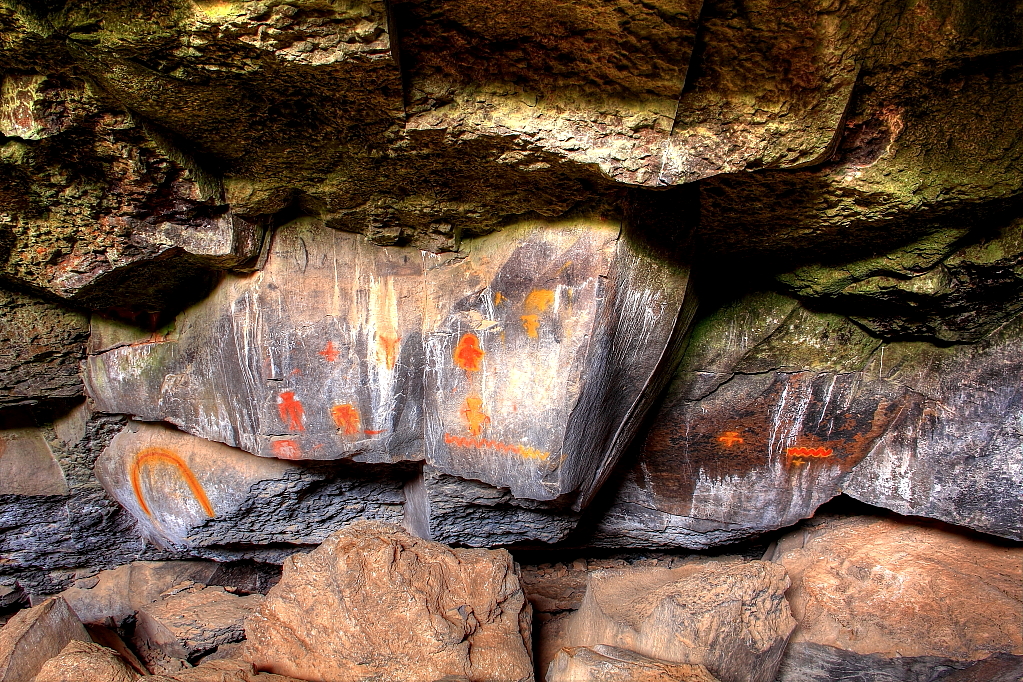 Torroweap
From the pictos in Paiute cave we motored to Torroweap and found an open spot in the campground there.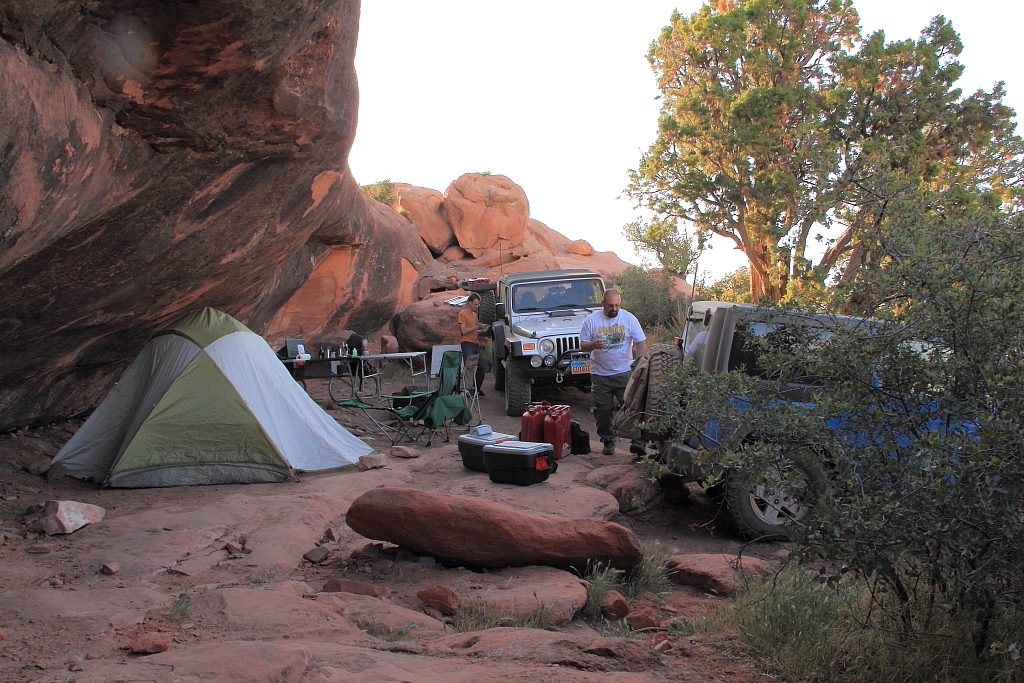 Following a delicious gourmet cheeseburger dinner, we headed down to check out the Torroweap overlook. The views were stunning!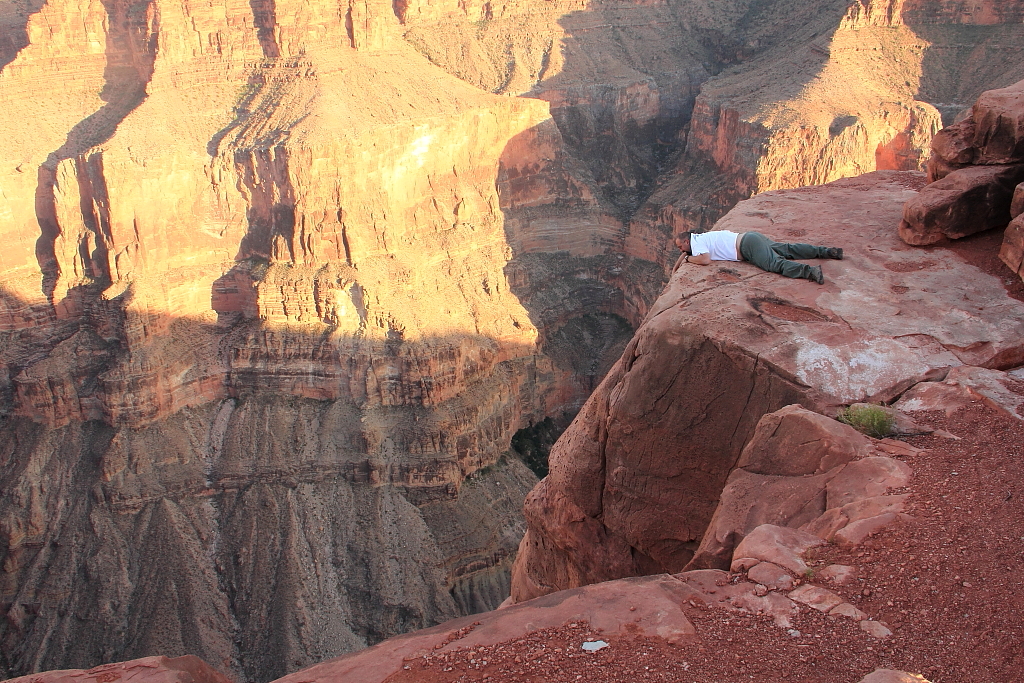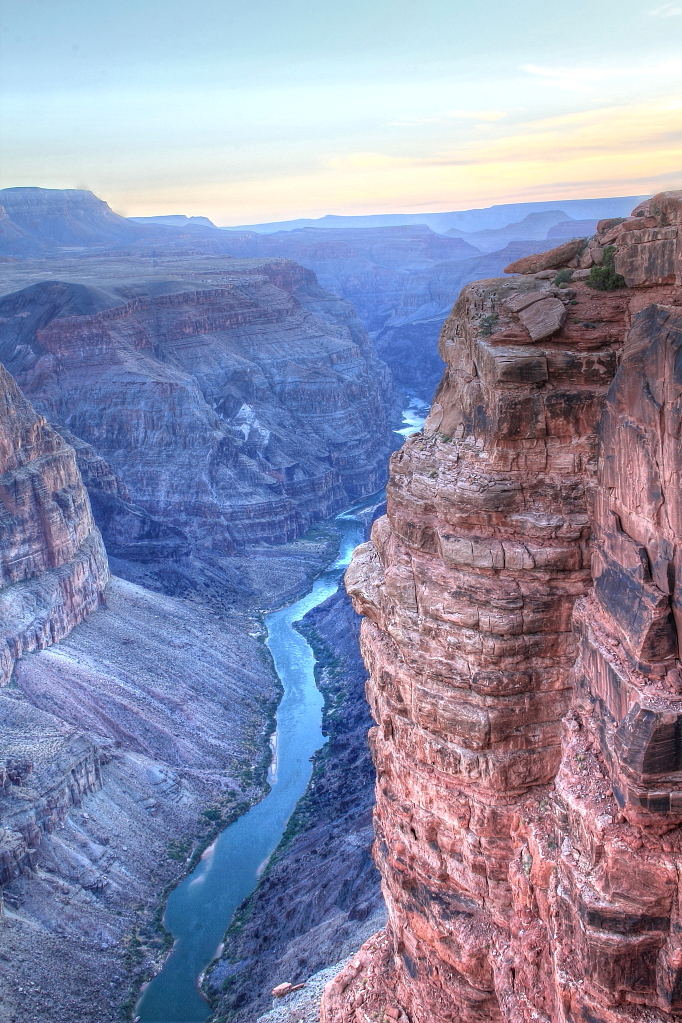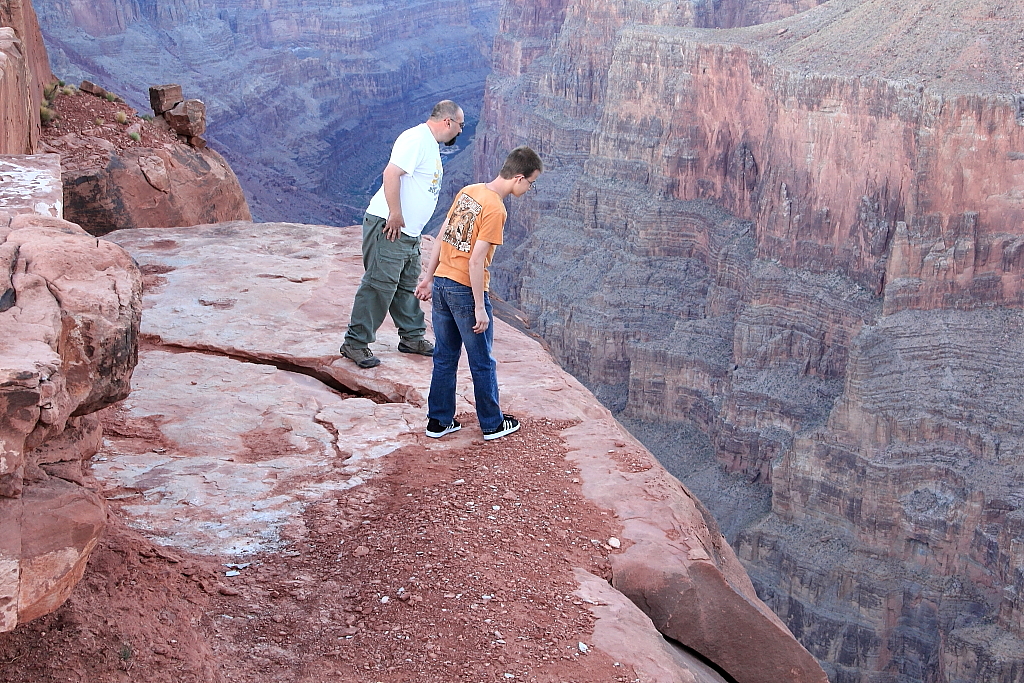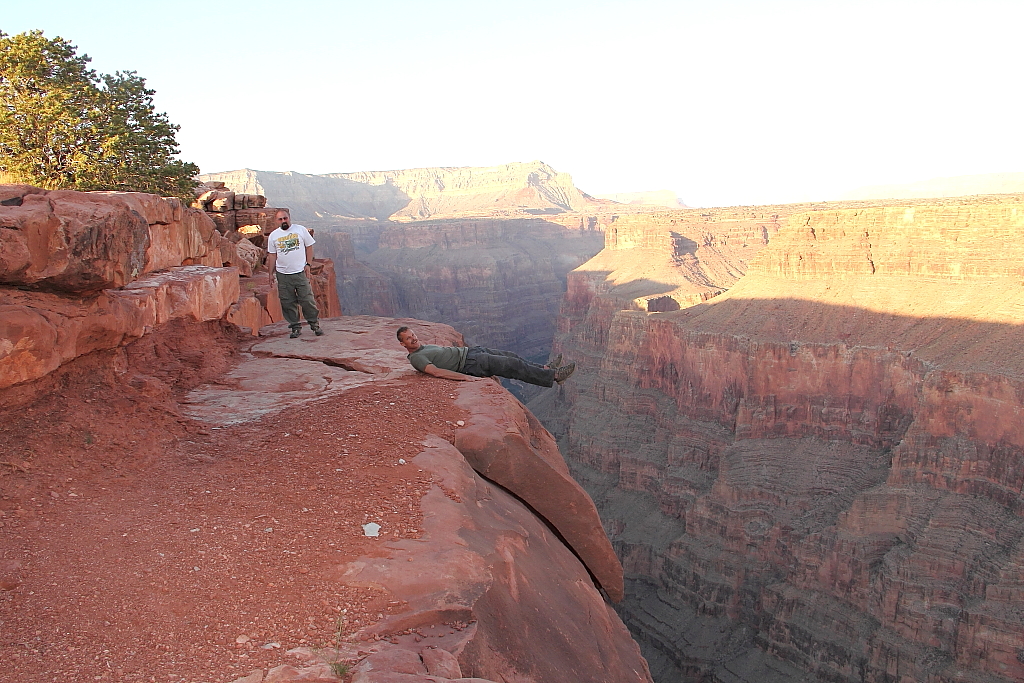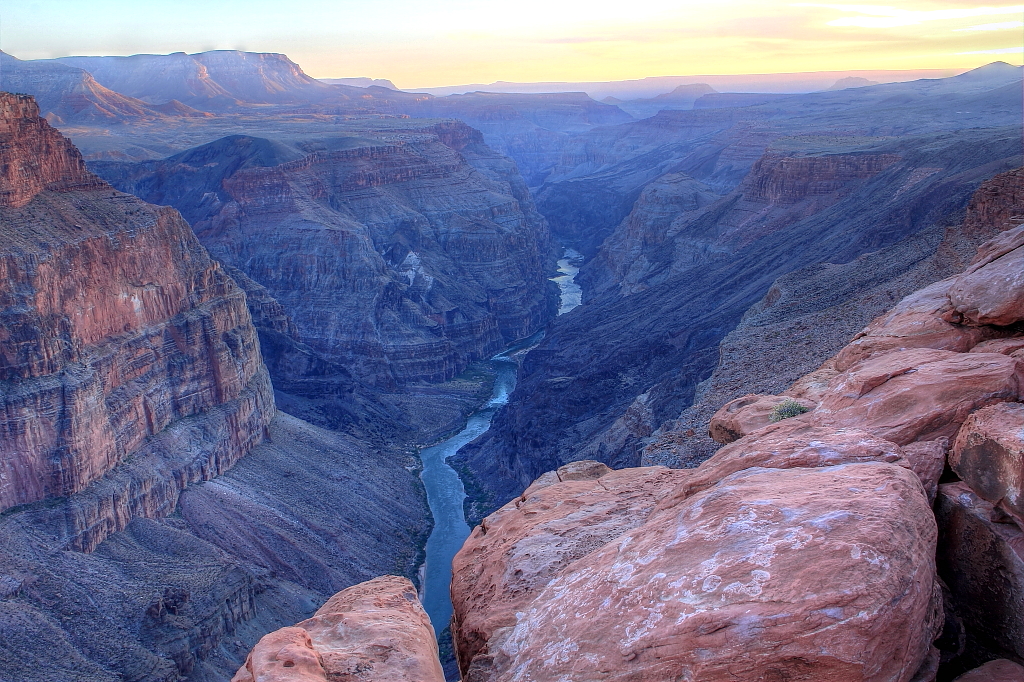 Shamans Panel
The next morning, Thur. 5/3, after striking camp we drove to the rim of Tuckup Canyon, from where Logan and I took a hike to check out some rock art. The trail was about 7 mile round trip, with almost 2,000' of elevation drop to get there and the same 2,000' elevation gain coming back. Basically, 3.5 miles down-down-down to the site, then 3.5 miles up-up-up back to the Jeep.
This site is known as the Shamans Panel. I had read that the site had not been discovered until fairly recently in the 1980's, but I think that may simply be the most well known and recent "publicizing" of the site, as I found inscriptions in the boulders there dating at least as far back as the 1940's. Regardless any of that though – this is awesome rock art!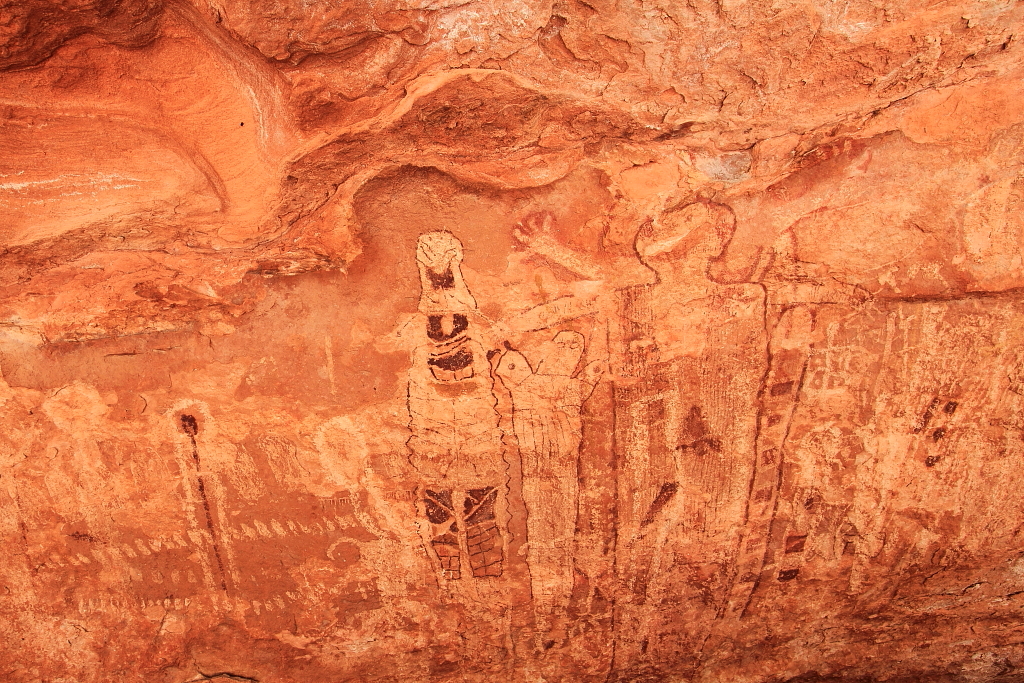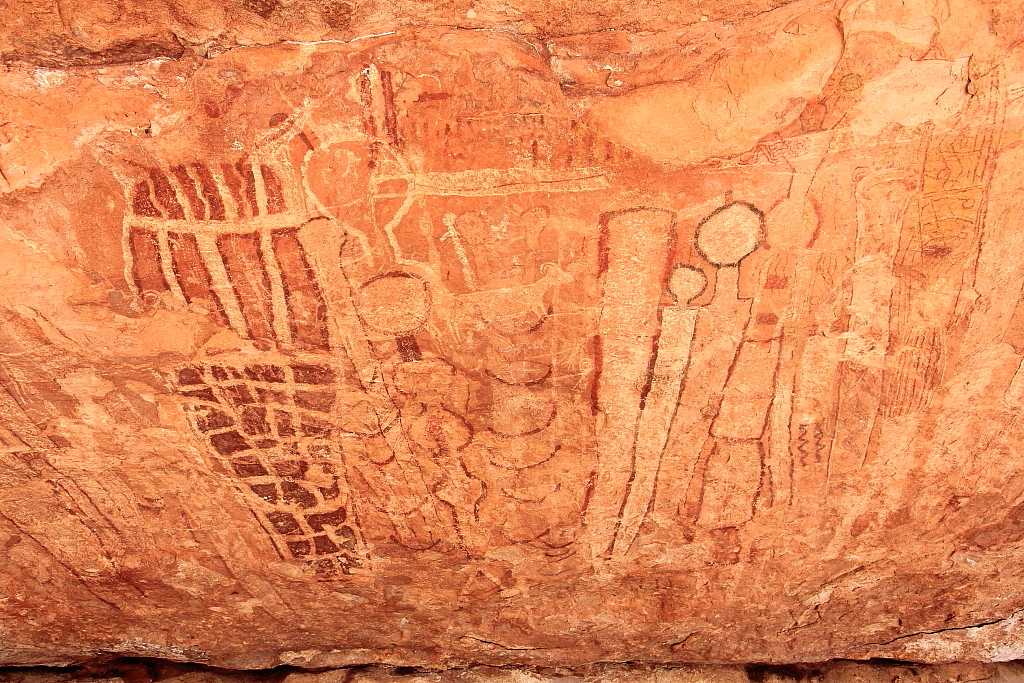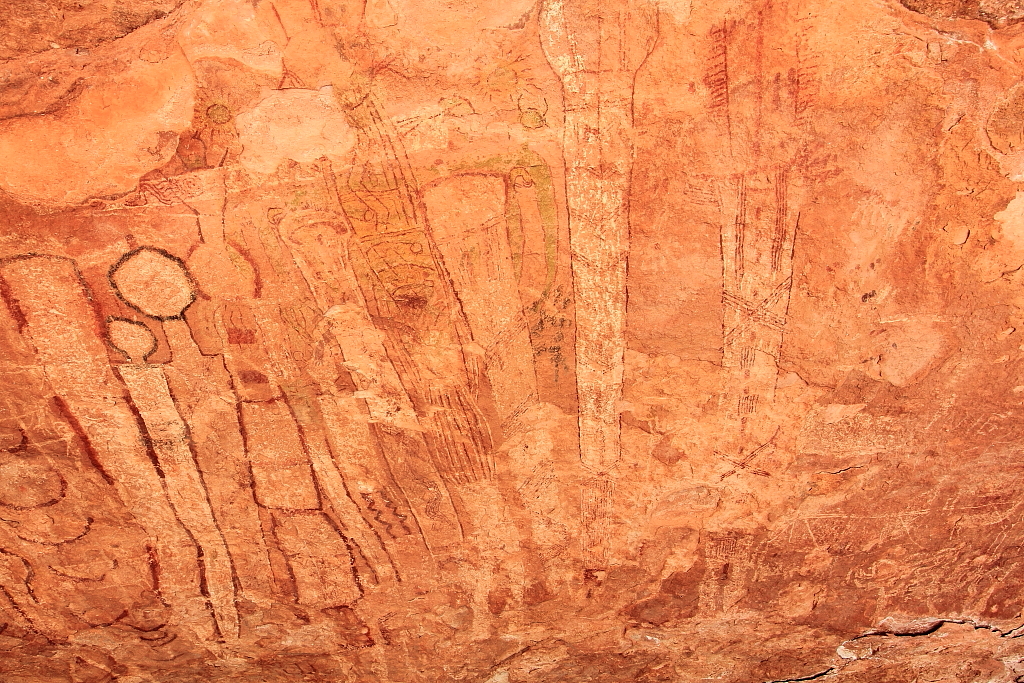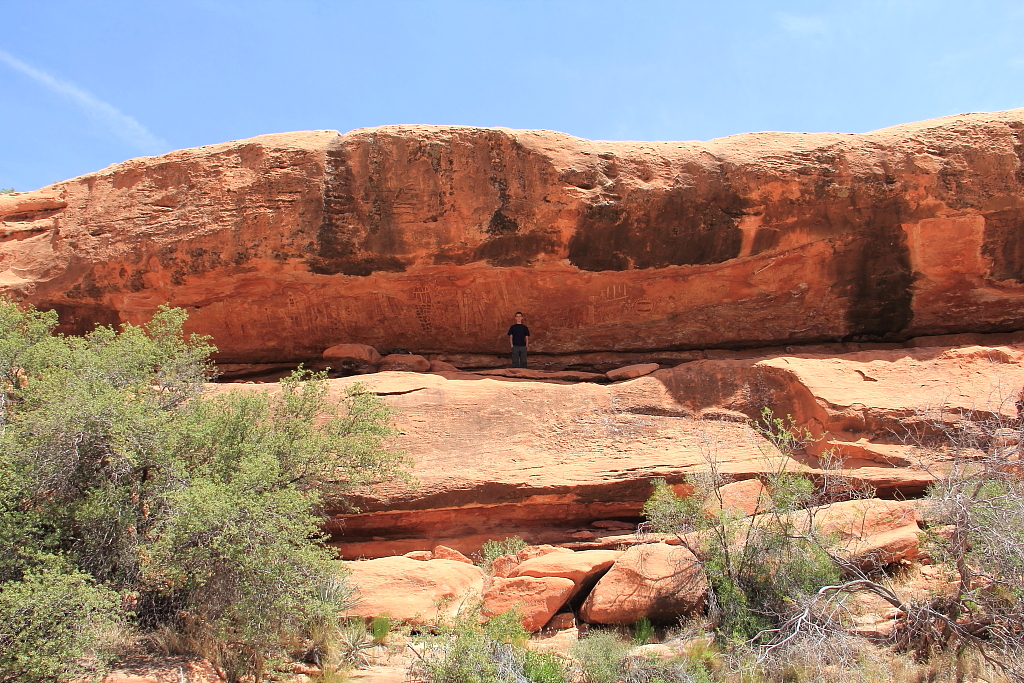 SB Point
From where we parked for the Shamans hike, we drove towards SB Point and found a nice campsite just outside the park where we didn't need a permit and could have a campfire. After an awesome bbq pulled pork dinner, we started heading out to SB point for the sunset. A couple miles from camp, the inner torsion bar of my Swayloc broke off…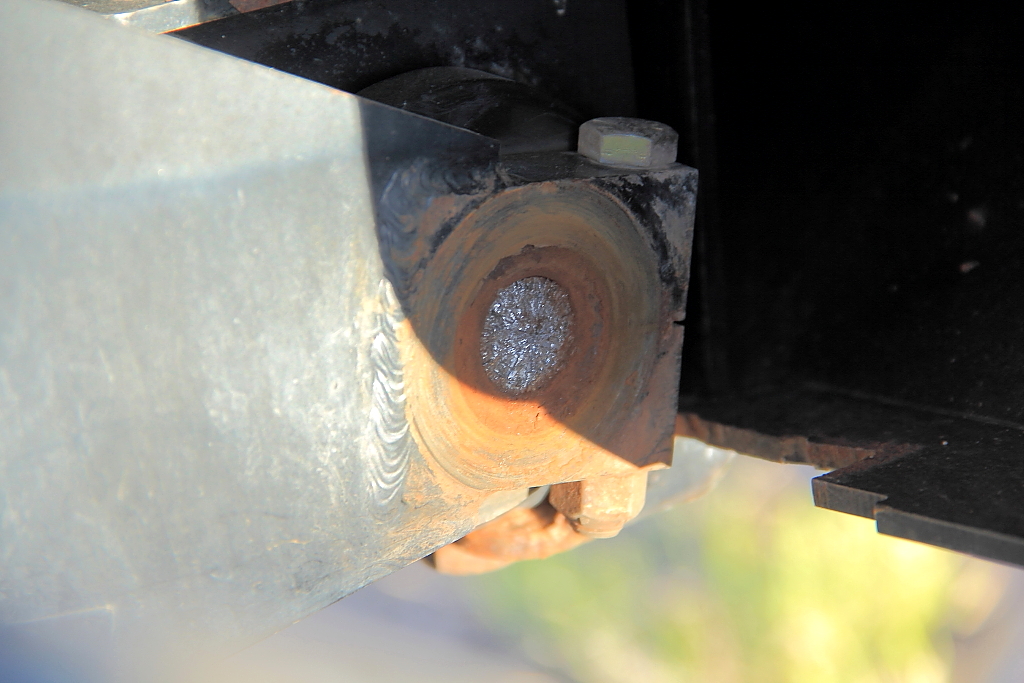 Only took a few minutes to remove the arm and link from the axle end and we were on our way again. In all the commotion, I missed the turn for SB point though! We ended up at an overlook looking down into 150 Mile Canyon instead.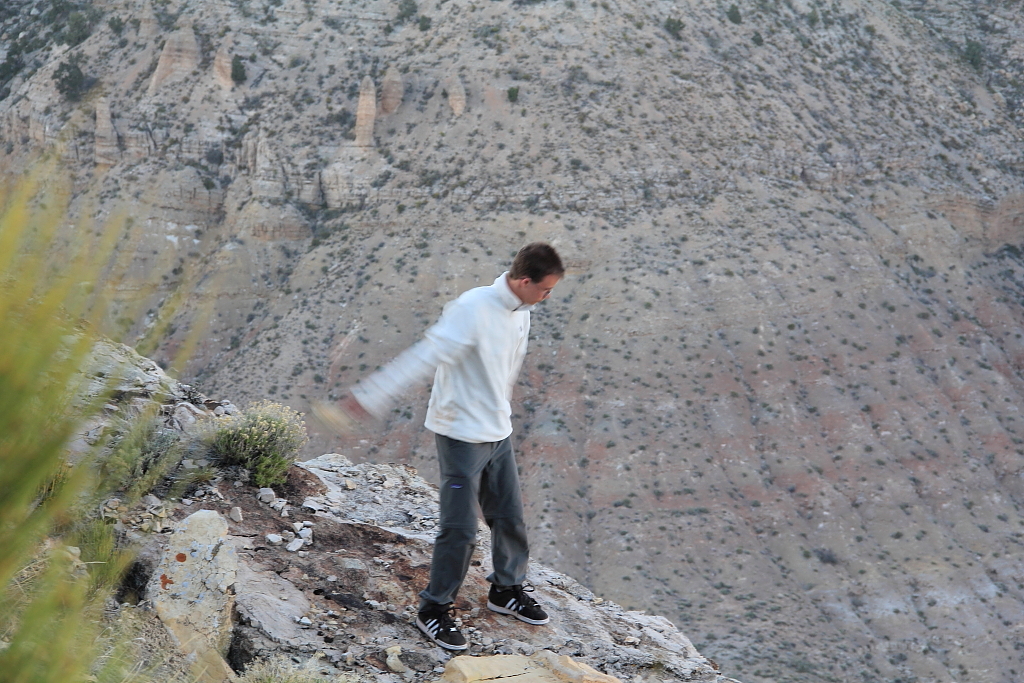 The next morning, Fri. 5/4, after breakfast burritos and lots of coffee, we loaded up camp and headed back for SB point again, this time not missing the turn. I wish we could have seen it in morning or evening light, but even at high noon the view was still pretty dang good!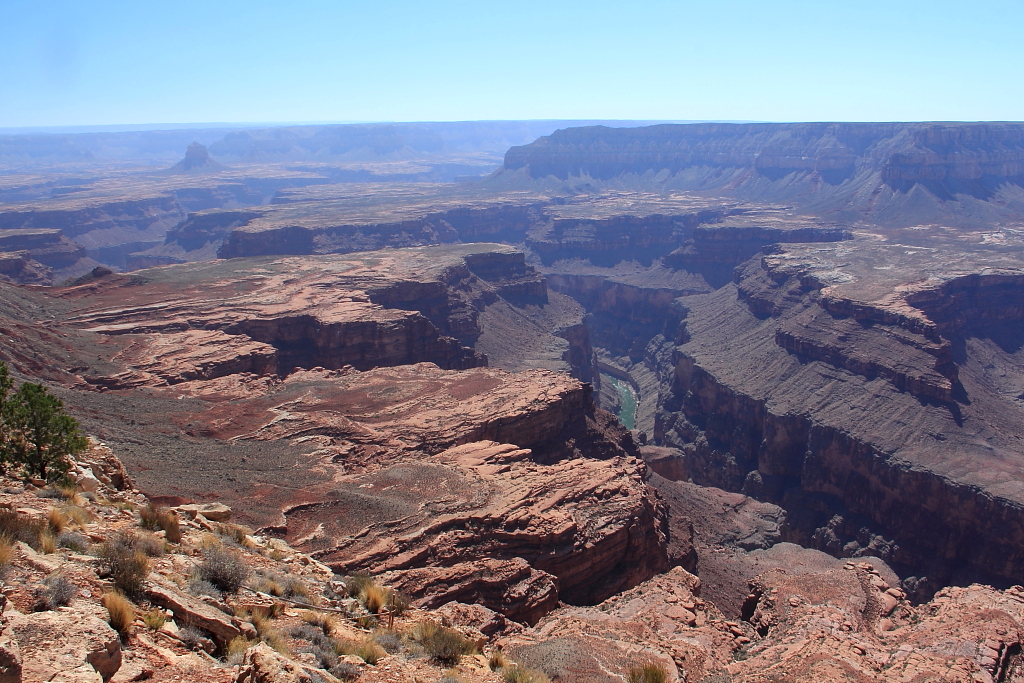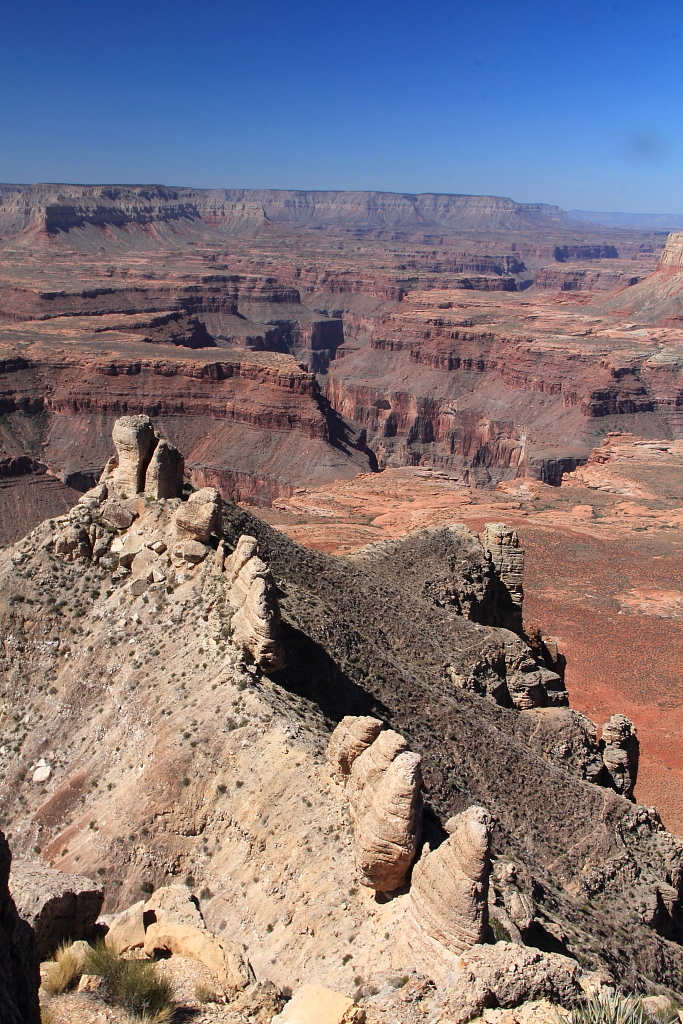 Kanab Point
From SB Point, we drove towards Kanab Point. Again, we stopped just short of the park boundary to make camp.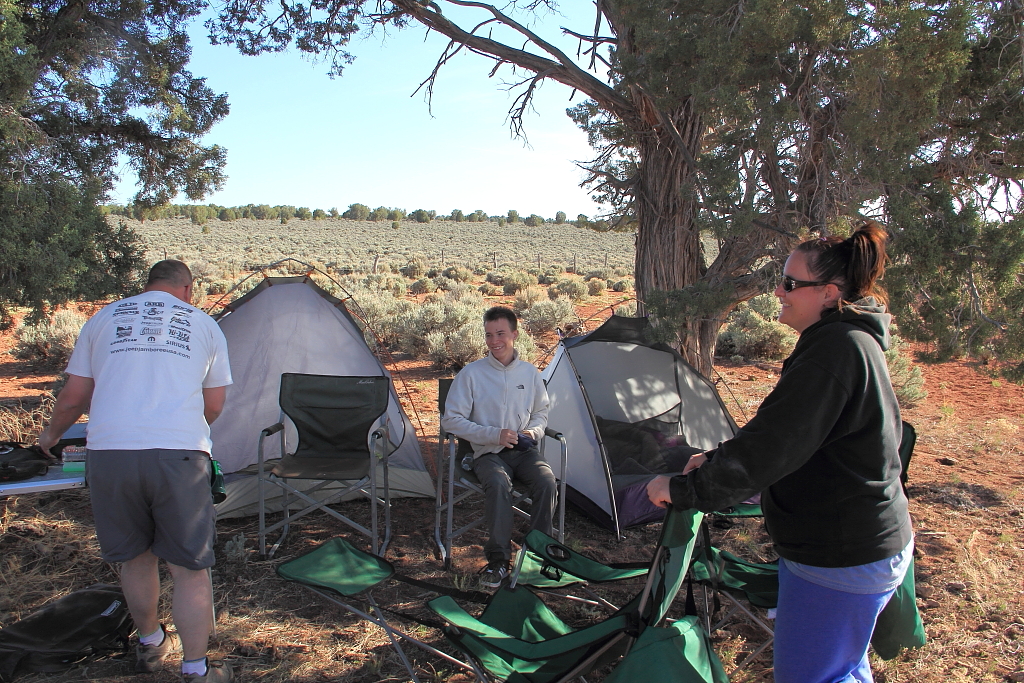 Dinner this time was teriyaki chicken wings with rolls and mashed potatoes. After dinner, we all piled in the Jeeps and headed out to Kanab Point for the sunset. These were the best views of the whole trip in my opinion!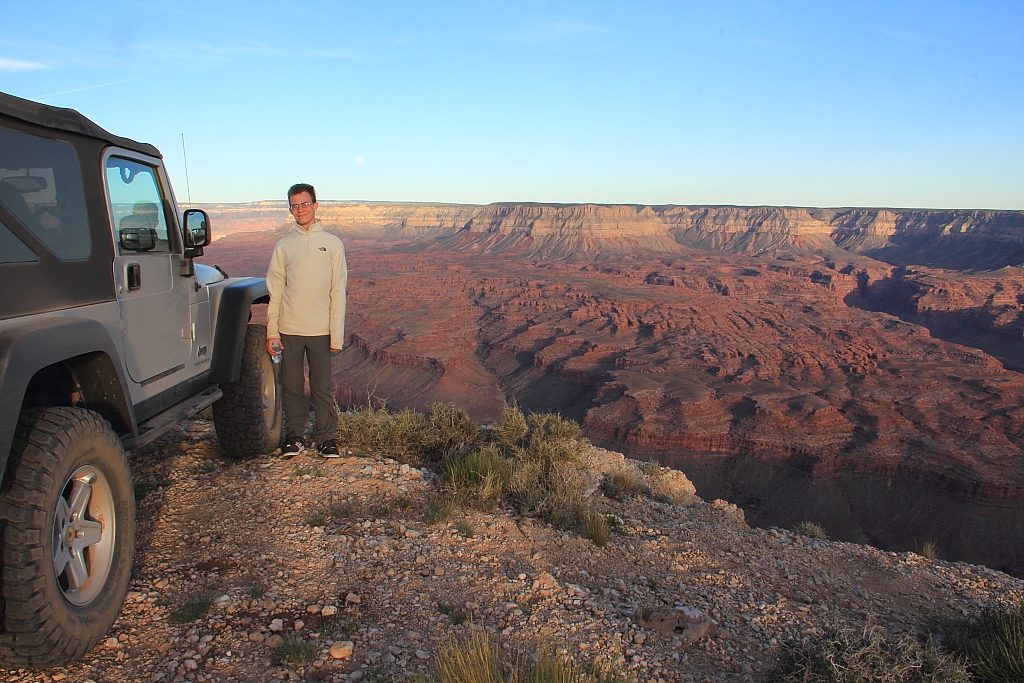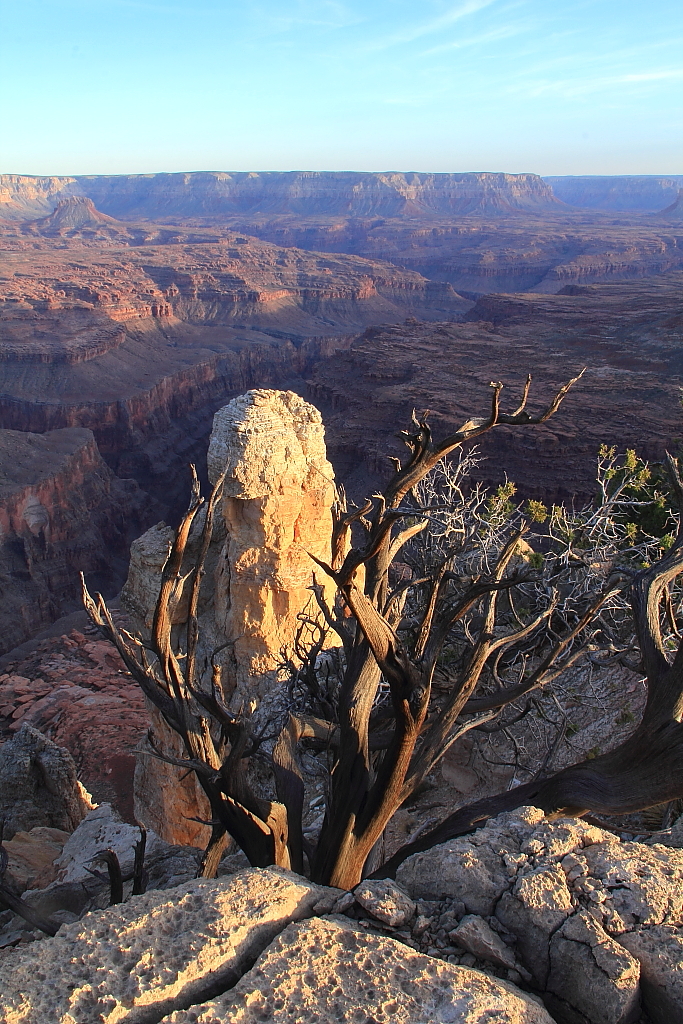 We awoke in our Kanab Point camp the morning of Sat. 5/5 to yet another glorious morning. The weather could hardly have been better for the whole trip. Temps were mostly in the 70's during the day, high 40's at night, not too much wind other than the first day. Can't ask for better!
Vermillion Cliffs and White Pocket
After another big breakfast and breaking down camp, we headed towards Fredonia. When we hit pavement west of Fredonia, we had been on dirt for a little over 300 miles. We topped off our tanks and had burgers and shakes at Big Al's in Kanab. Then turned south out of town, through Fredonia again and onto the very scenic drive over the Kaibab Plateau and down into House Rock Valley where we left pavement once again and headed north into the Vermillion Cliffs area.
Our first stop along the way was the roadside Condor viewing area.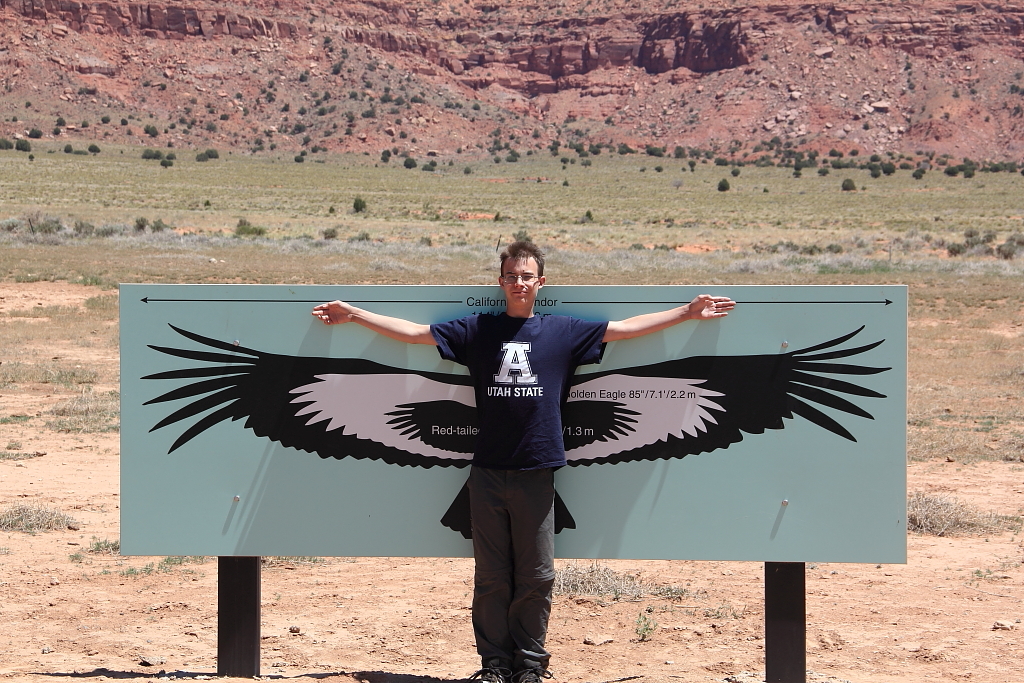 Guess we were there at the wrong time of year though and no condors were seen.
Next stop was a short side trip off the main dirt road to visit an archaeological site, a partially excavated Anasazi ruin. There aren't any walls left standing, but plenty of fallen rubble and lots of potsherds strewn about to see.
From there it was on to our last camp site of the trip at White Pocket. We stopped to check out an old abandoned farm stead along the way.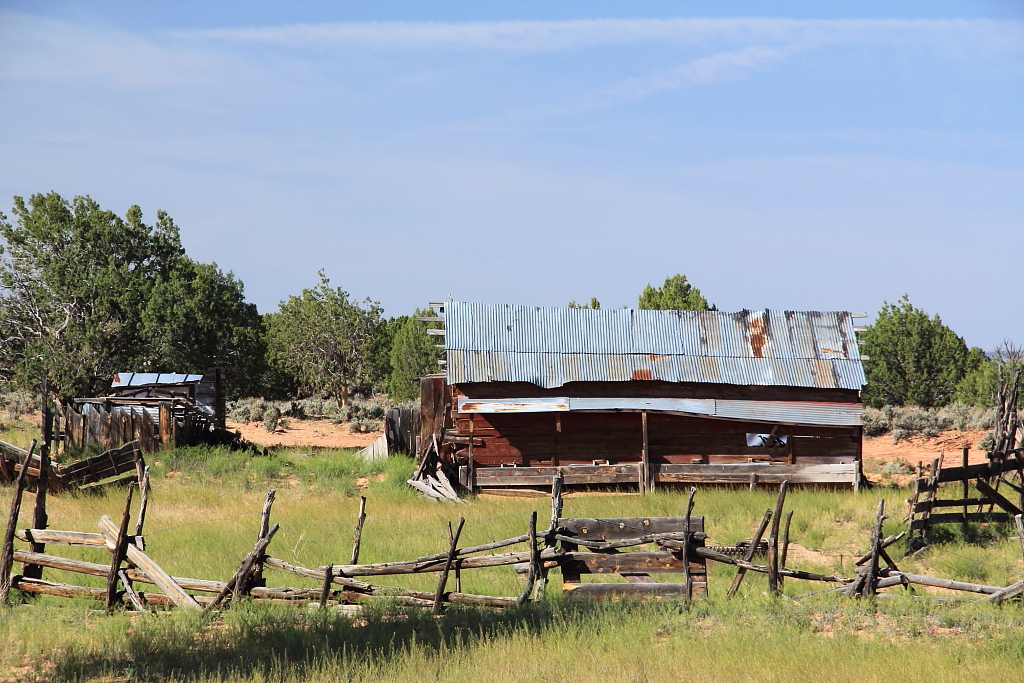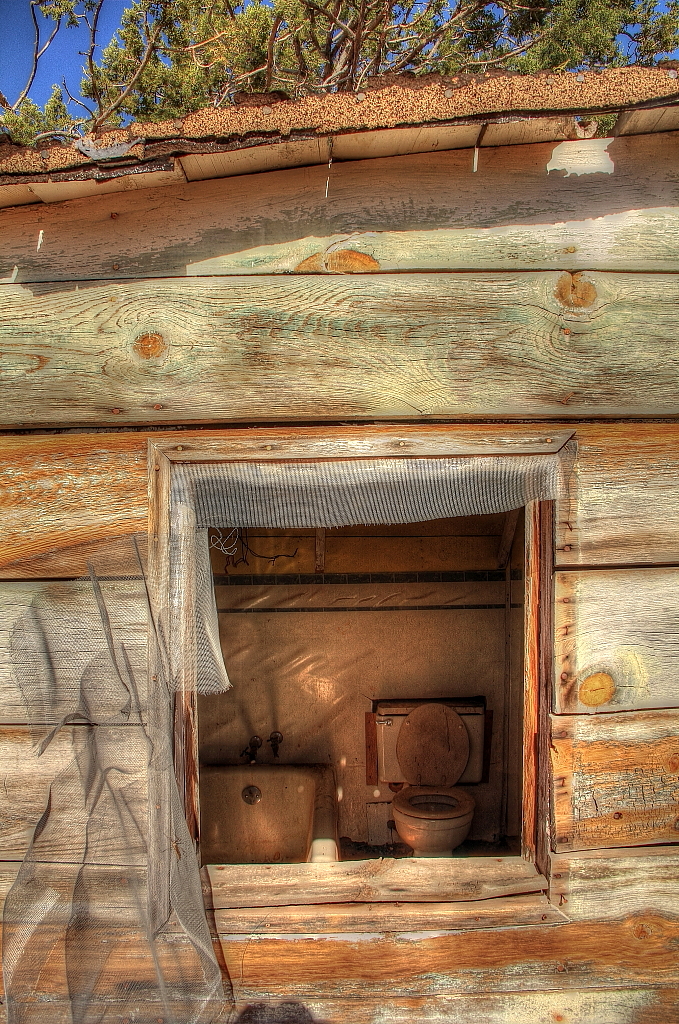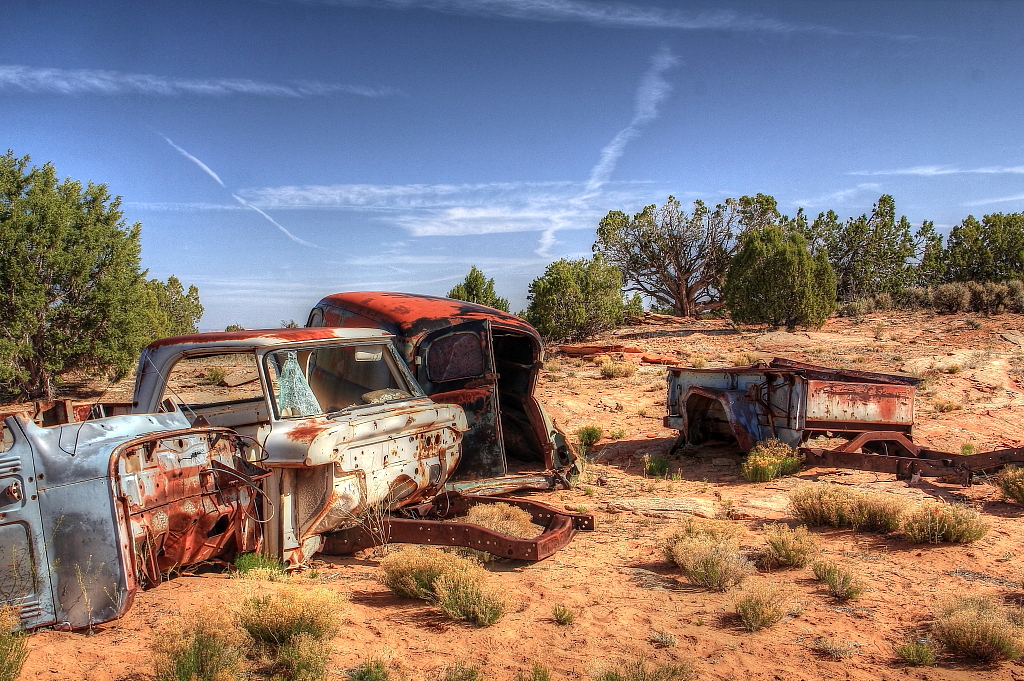 Eventually we arrived at our final camp site.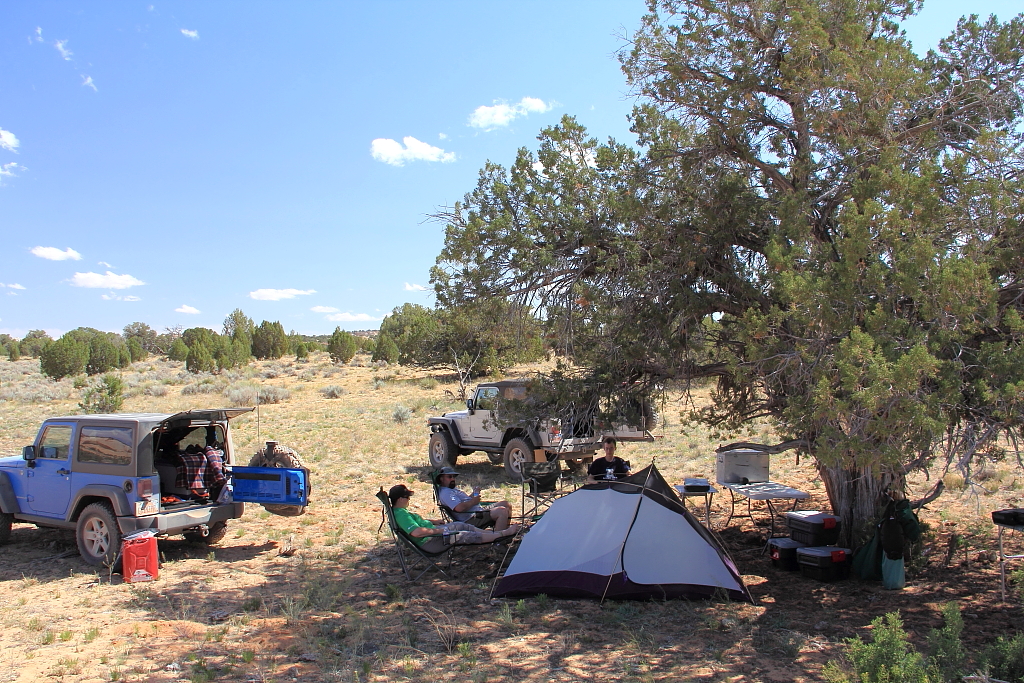 After ribeyes and fried cabbage for dinner, we made our way over to the White Pocket itself for the evening.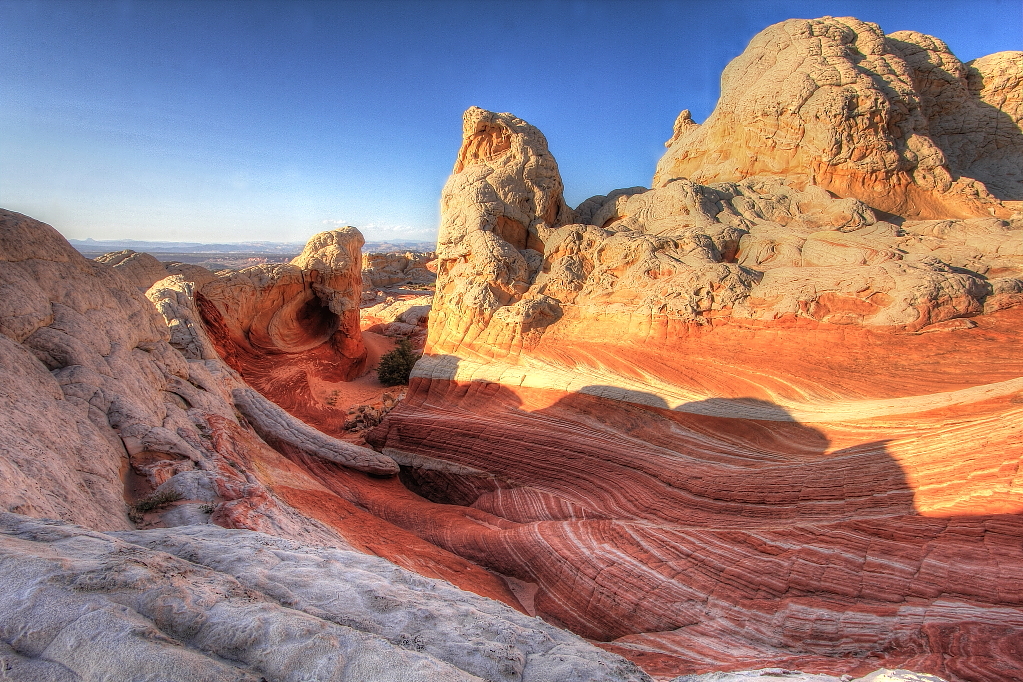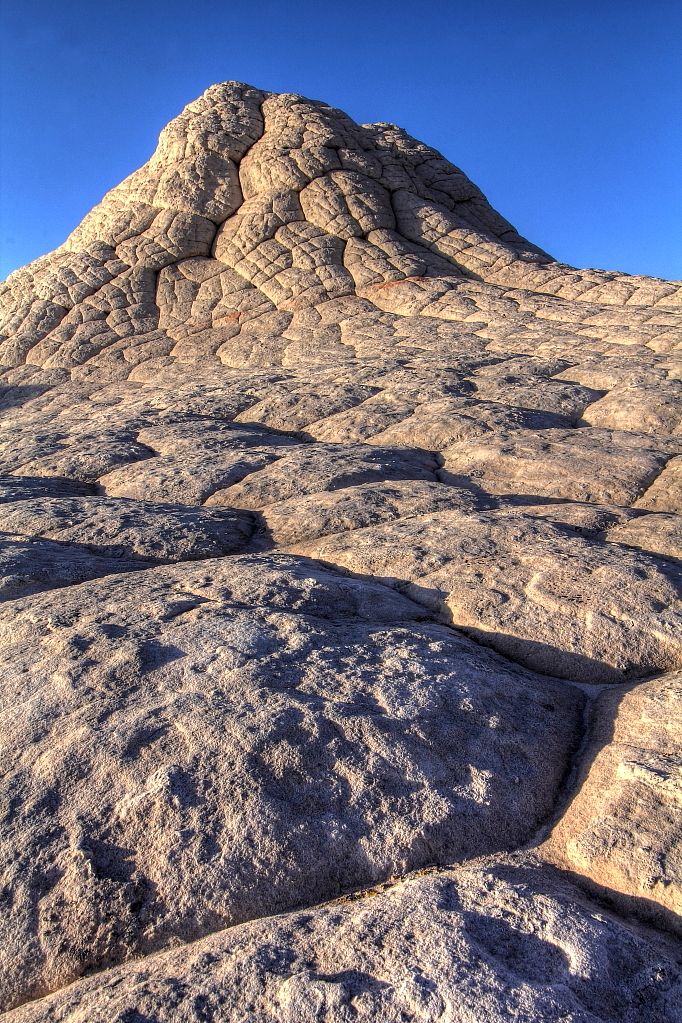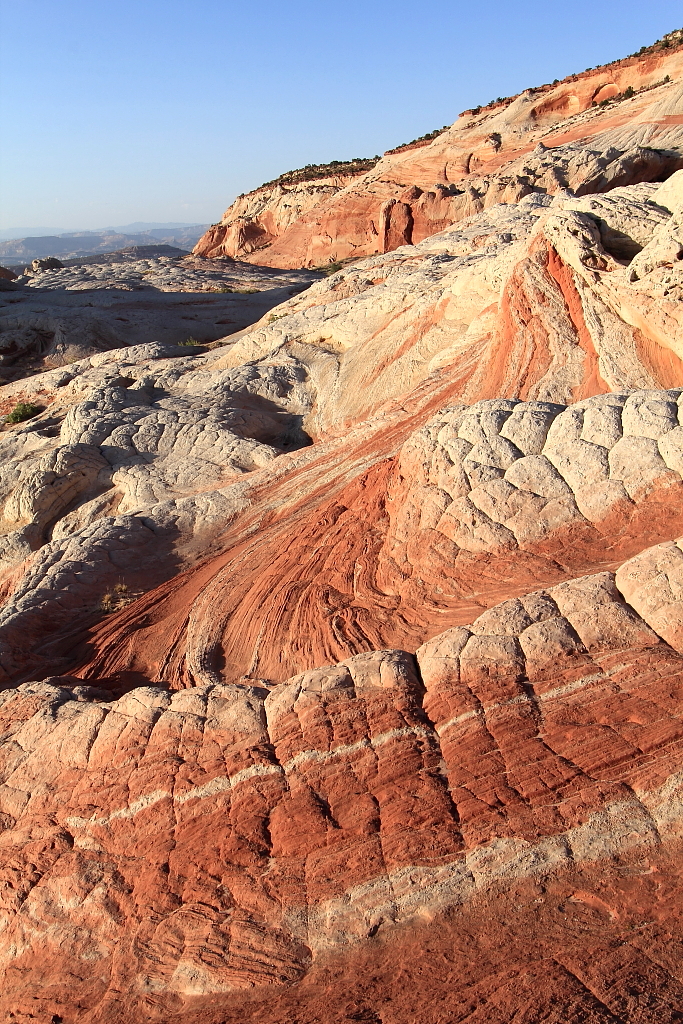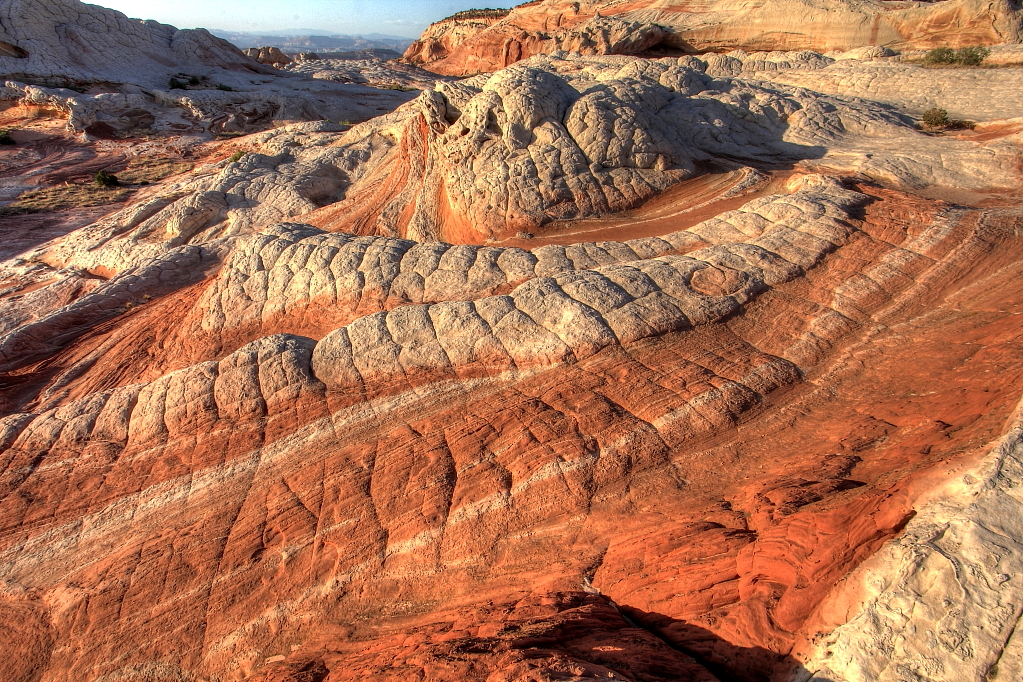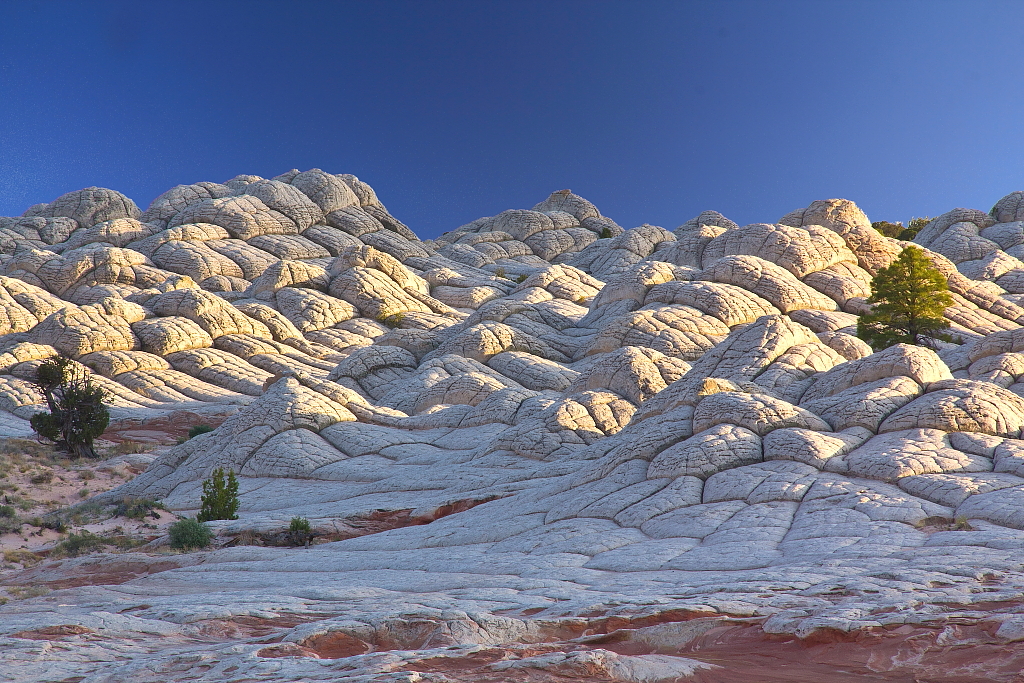 Following the sunset at White Pocket, there was just one more night in camp…
The next morning, Sun. 5/6, it was north on dirt to the highway, back in to Kanab for fuel and then the long drive home.
A little over 400 miles dirt total for the trip. One dead TPS and one dead Swayloc for me. Steve shredded one of the BFG MT's on his new Rubicon.
All in all, a fantastic trip. Thanks for looking!
Summary
Article Name
Description
Five days exploring in the Arizona Strip/North Rim country. A little over 400 miles of dirt. Had a great time!
Author
Publisher Name
Publisher Logo