Axle PM's
Just a brief update on recent preventative maintenance/upgrades on the old LJ. Considering how far from anything I often get to in this rig, often by myself, I tend to be pretty good about maintenance on it. One of my friends says I maintain it like it was an aircraft.
So, some of the suspension brackets on the front axle were in pretty poor shape. Particularly the track bar bracket, which is kind of an important bracket…
Below, you can see some of the damage it had gradually sustained and built up.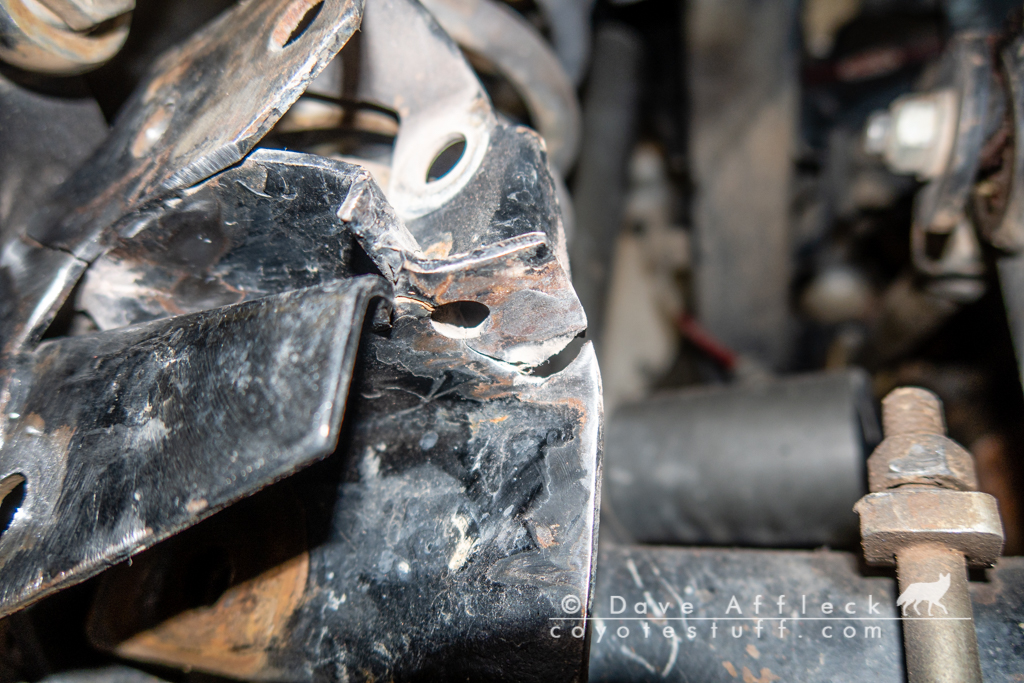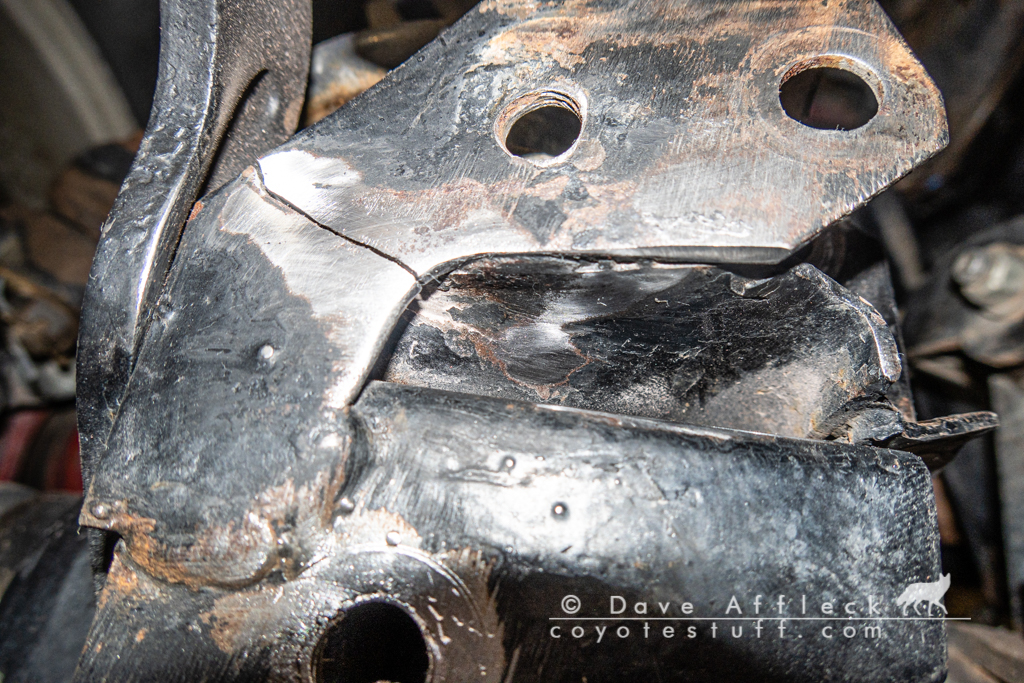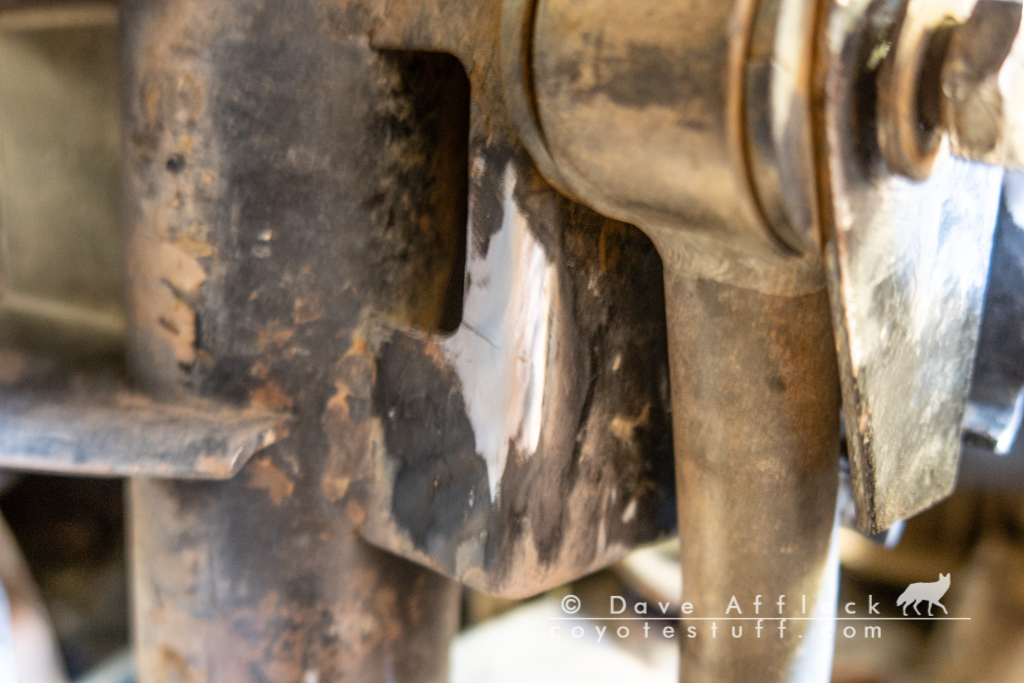 One of the lower control arm mounts was in pretty sad shape too, but I didn't get a picture of it.
Earlier this summer my friend Eric welded up all the cracks for me and I've been running it around like that with no trouble. But I knew I needed to have those brackets replaced, not just repaired.
And, on my rear axle, the pinion nut kept coming loose. It wasn't making any noises or acting weird, but the pinion nut just wouldn't stay torqued and that concerned me.
So, I arranged a time with my friend Carl that would work good for him to help me with the brackets and a rear diff rebuild and that time was last week.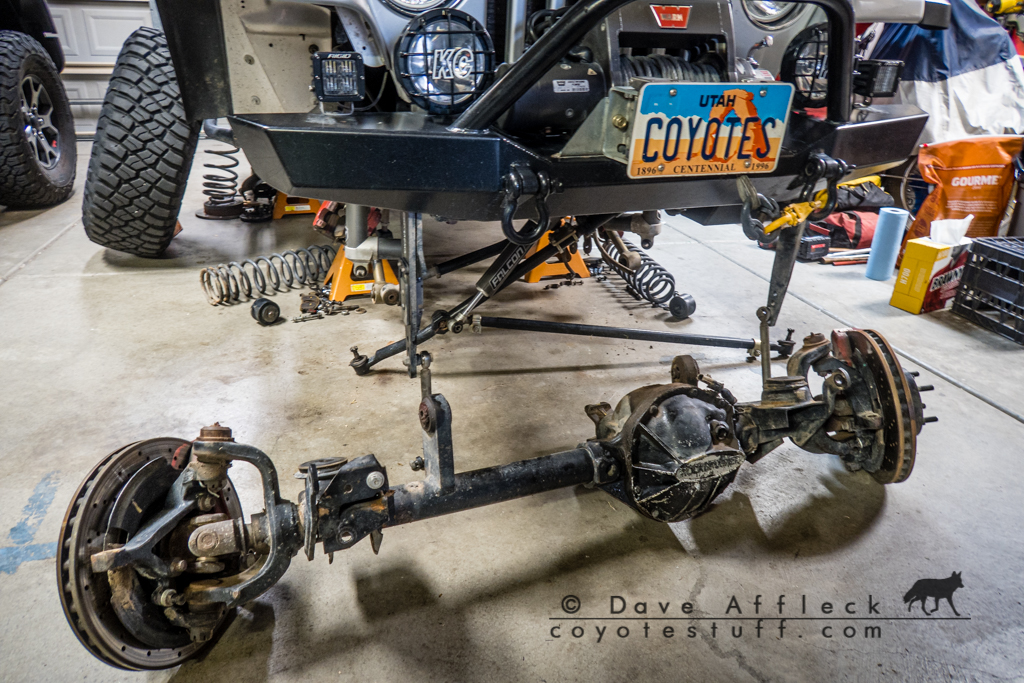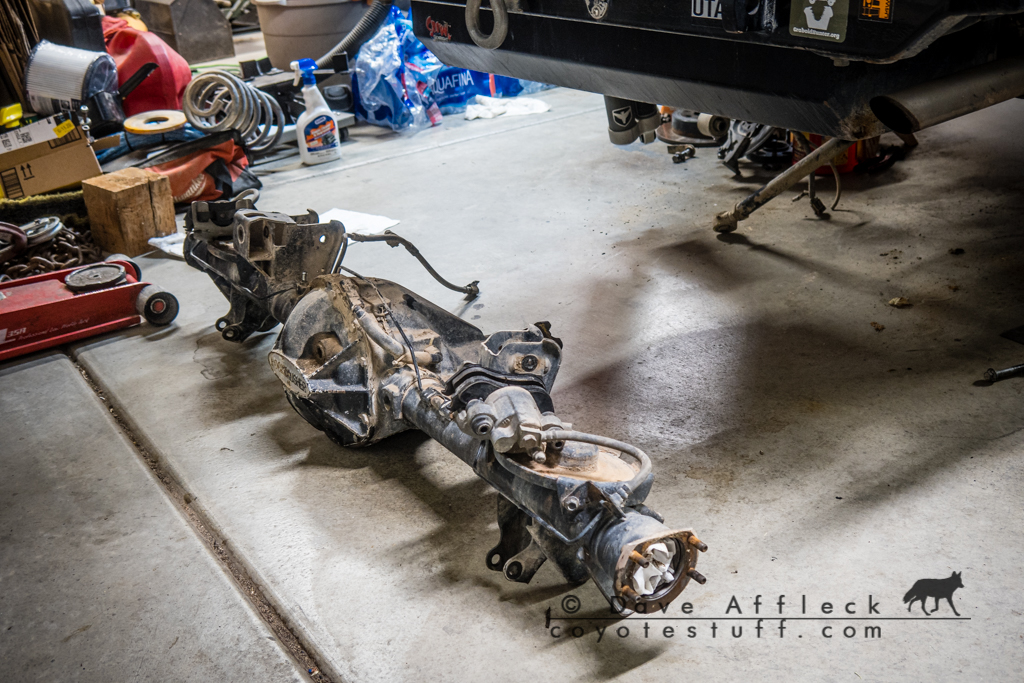 I pulled the axles out and took them to Carl's house where he cut off the old brackets, welded on new Artec 1/4″ steel heavy duty beef brackets on, and also went through my rear differential replacing all the bearings and checking all the tolerances. Everything in the rear was actually still fine and I probably could have just torqued on a nut and been good. But, I feel better knowing for sure that everything in there is good to go.
While I had the axles out I attended to a lot of nit picky little things I found along the way. Just little items like cleaning up these studs.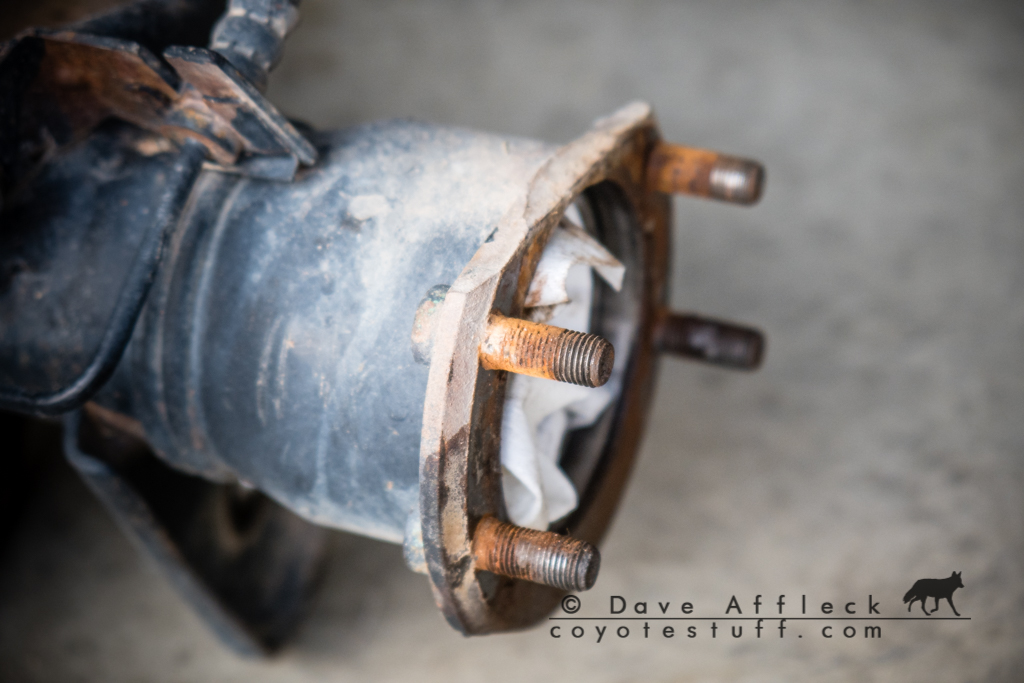 And of course I degreased, pressure washed, rust treated and painted everything.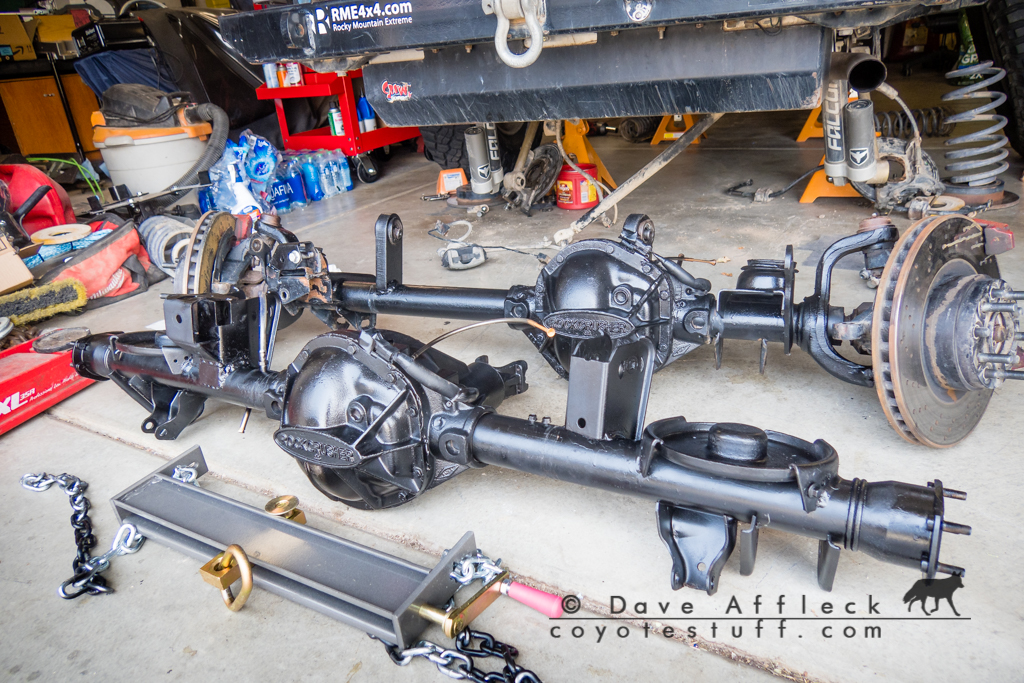 And the front axle back in the Jeep with a view of the new Artec track bar and lower control arm mounts – hearty beef!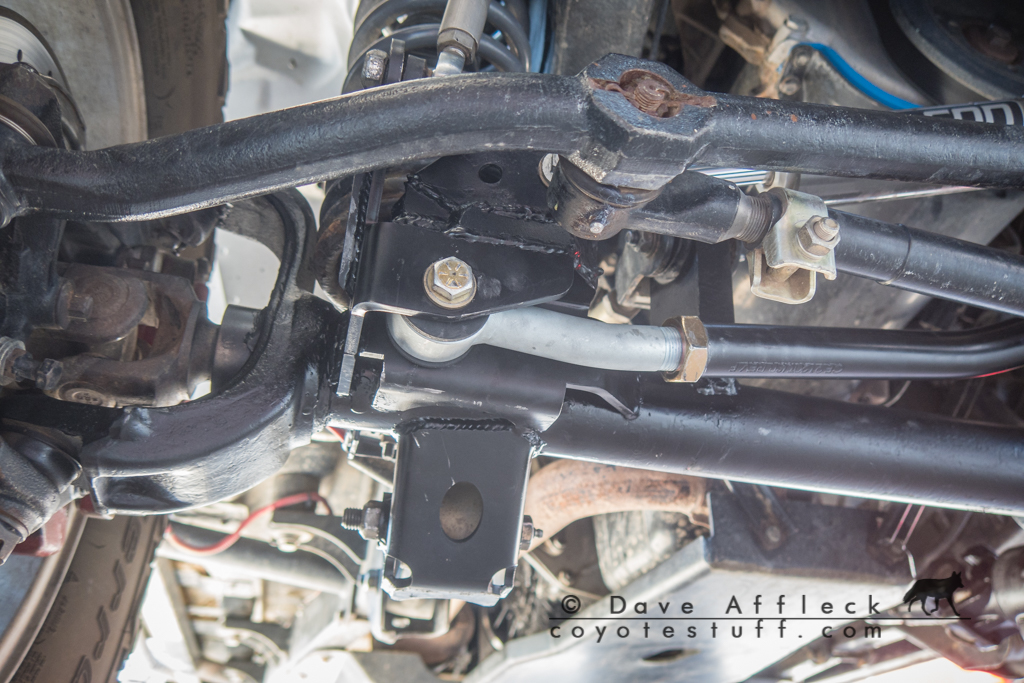 And the Jeep right after the first test drive. Feels definitely more solid!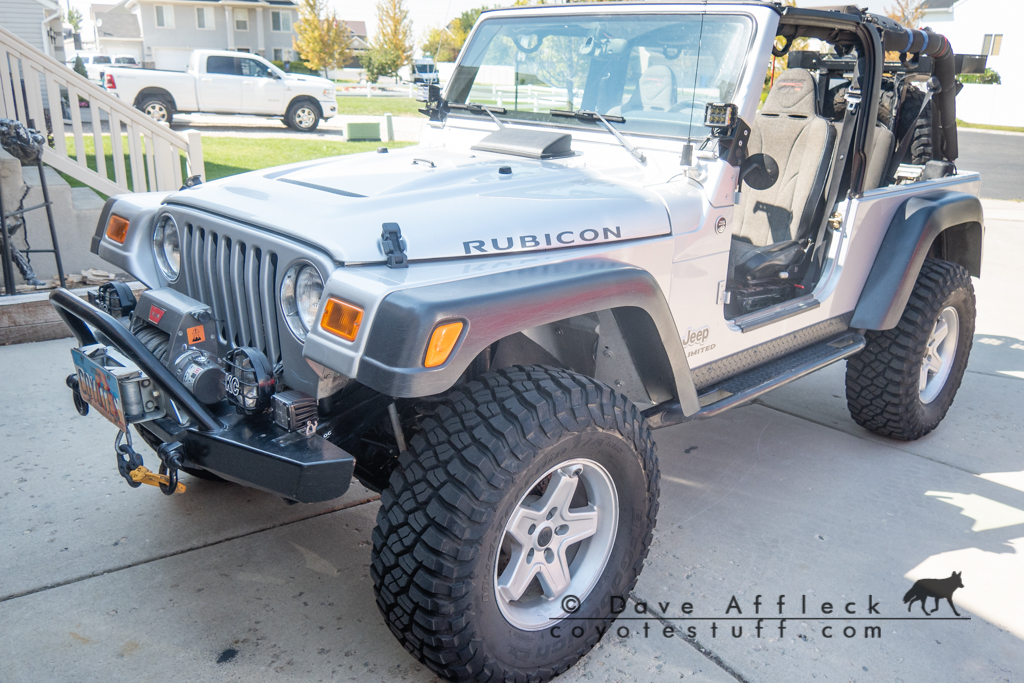 So, hopefully, that is pretty much "it" for Jeep repair for awhile! I can't wait to get it out there amongst 'em!
Summary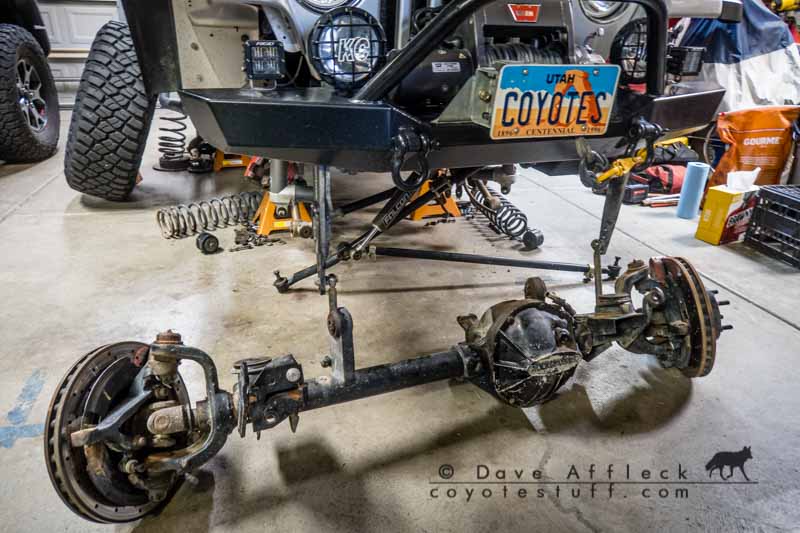 Article Name
Artec brackets for Jeep LJ
Description
Adding beefy new suspension brackets to Jeep LJ.
Author
Publisher Name
Publisher Logo