This year made the 8th year in a row for the expeditionutah.com Ghost Town Tour.  I'd first like to thank everyone who attended!  We had a great crew this year, good weather and almost no vehicle issues (did somebody mention no flat tires yet?).  I had such a good time on this trip!
For those who prefer video, here's the video version of this trip report:
For those who still like words and pictures, keep reading!
While the event didn't officially kick off until Friday morning, most of us camped near the starting point on Thursday night.  That afternoon, Eric and I took off from camp to go check out the 7 Kilns site.  We got there via kind of a round about route, super tight and scratchy for Eric's F-150.  But worth the trouble, these are some cool kilns!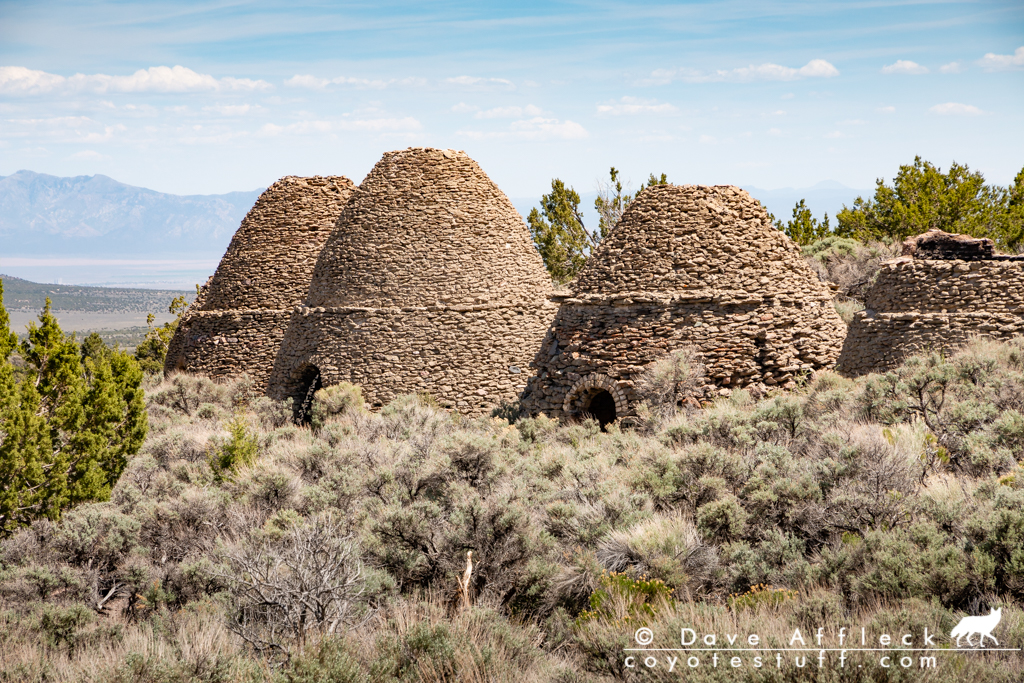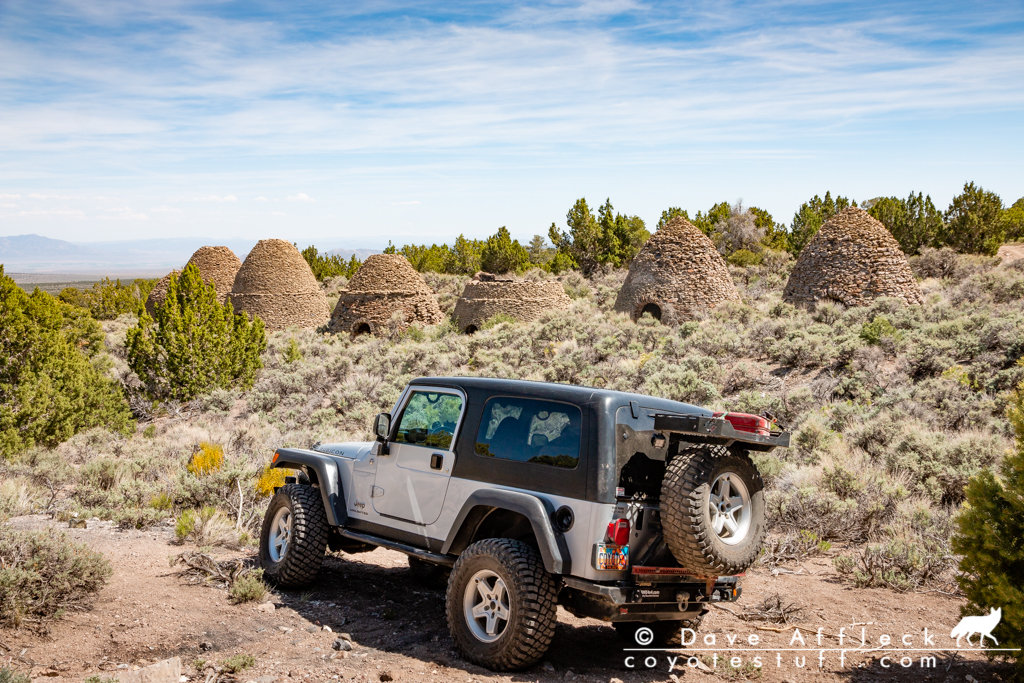 Friday morning we rolled out of camp and drove a short distance to start off with a visit to Frisco.
Frisco sprang up with the discovery of silver in 1875 and quickly became one of the roughest, toughest mining camps in the West. Murders happened daily – with some sources claiming an average of 12 men killed per night! Lending credence to this staggering statistic, is the fact that the Frisco cemetery was the largest in the state at that time. A writer of the day described Frisco as "Dodge City, Tombstone, Sodom and Gomorrah all rolled into one". The population peaked at around 6,000. With 21 saloons and a thriving red light district. In 1879 the Silver Horn Mine was said to be the richest silver mine being worked in the world. In 1885 the mine suffered a massive cave-in, though it was back in production within a year, the town never fully recovered. It hung on for many more years though, slowly wilting away until it was eventually abandoned altogether in the 1920's.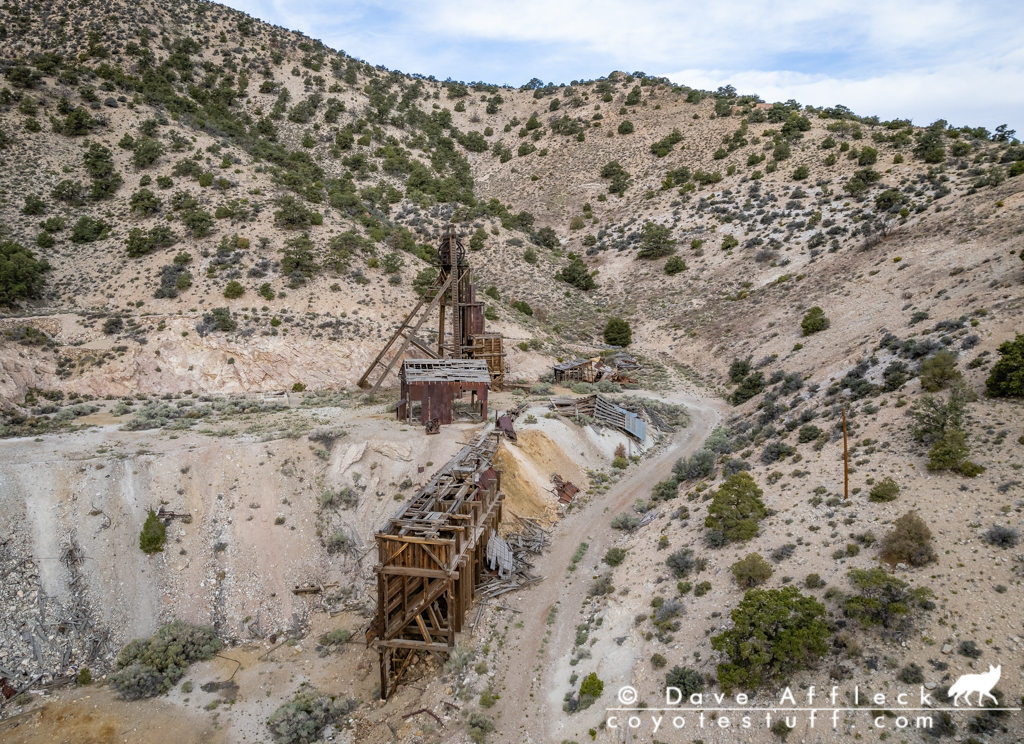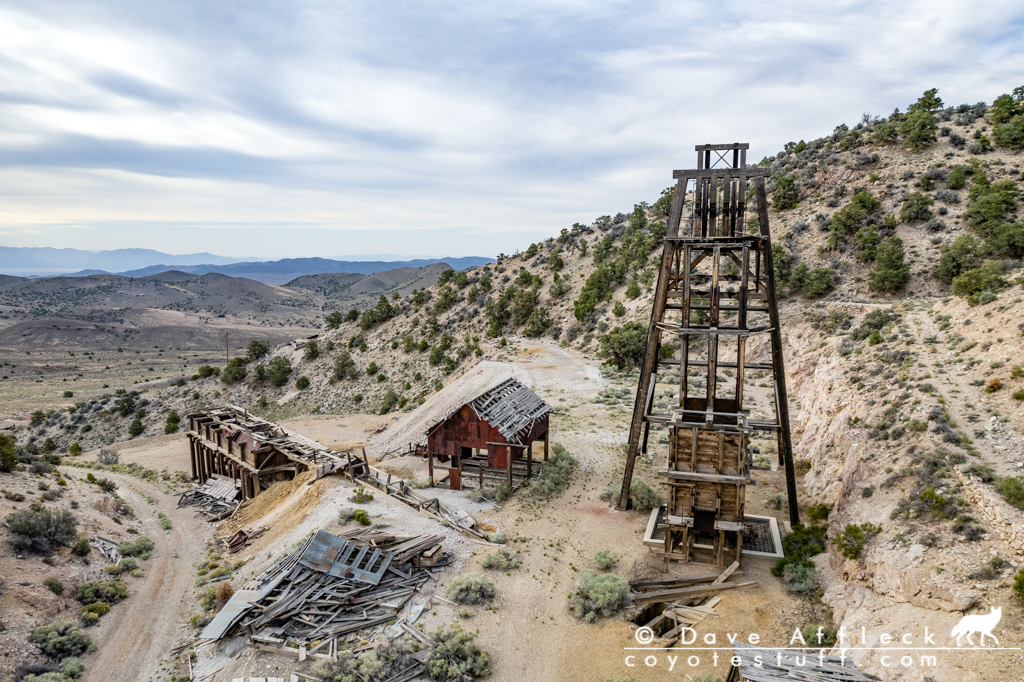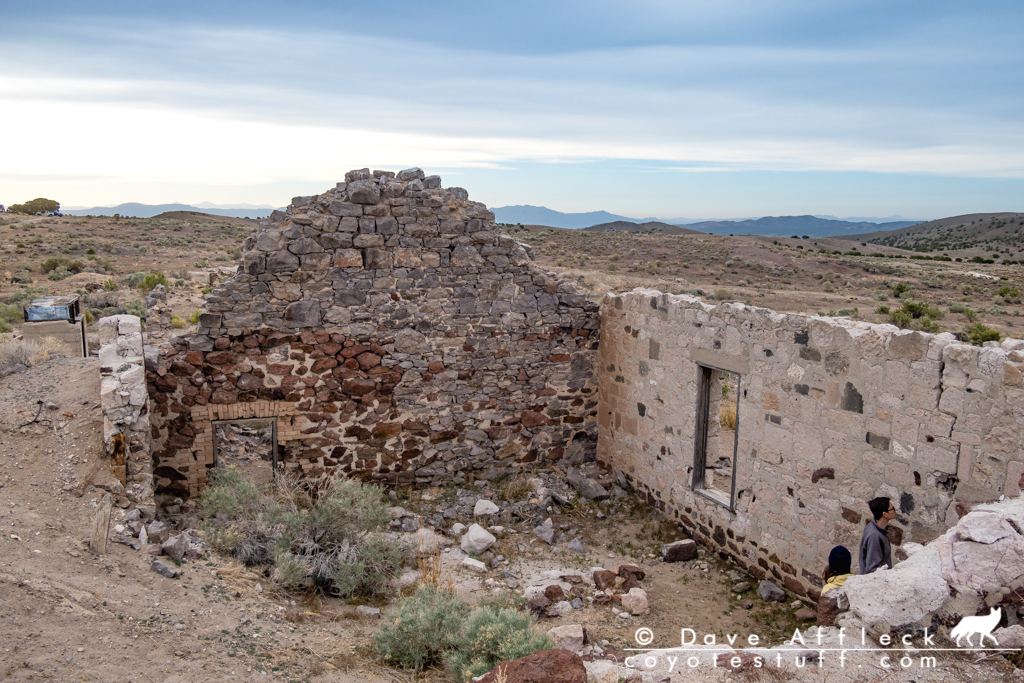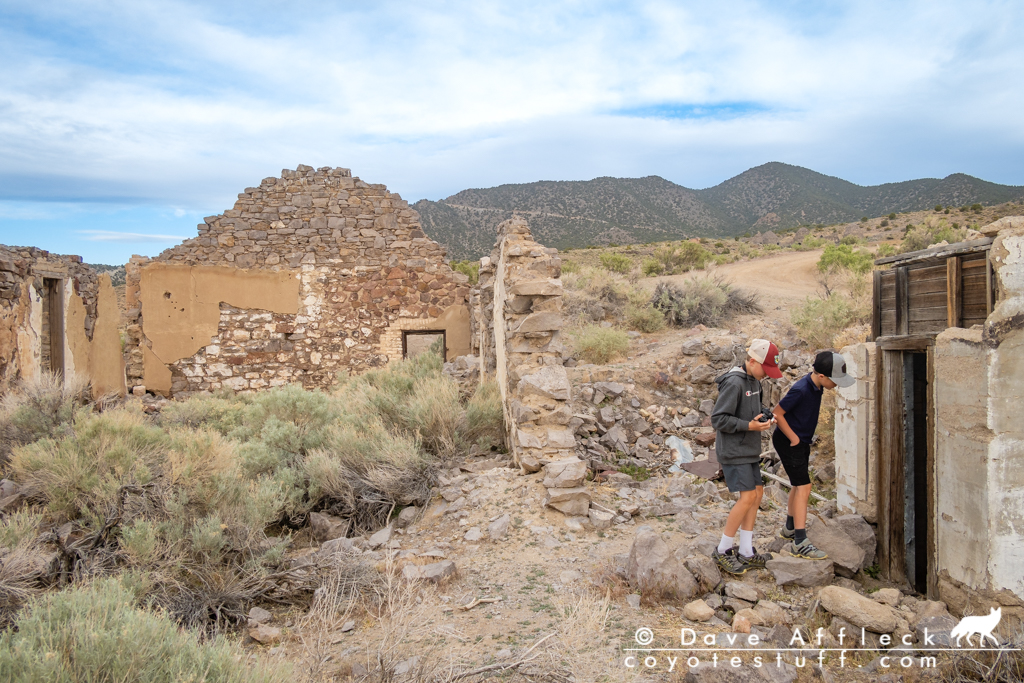 After Frisco, it was on to Newhouse!
In 1900 Sam Newhouse purchased the nearby Cactus mine and a camp was established, then called Tent Town. Newhouse had a clear vision of how he wanted the city for his miners and their families to live in. By his orders, the town had no red light district, no saloon, no gambling. Later, in 1904 when a hospital, hotel and other businesses sprang up the town was re-named Newhouse.
The small town had a dancehall, café and a clubhouse that included a well stocked library and billiards tables.
When the Cactus mine played out in 1910, the town continued for a few more years until the mill was torn down in 1914. By 1921 only a single café remained open at Newhouse, then it burned down.
The townsite was used for sometime as a movie set, the movie "Covered Wagon" was filmed here.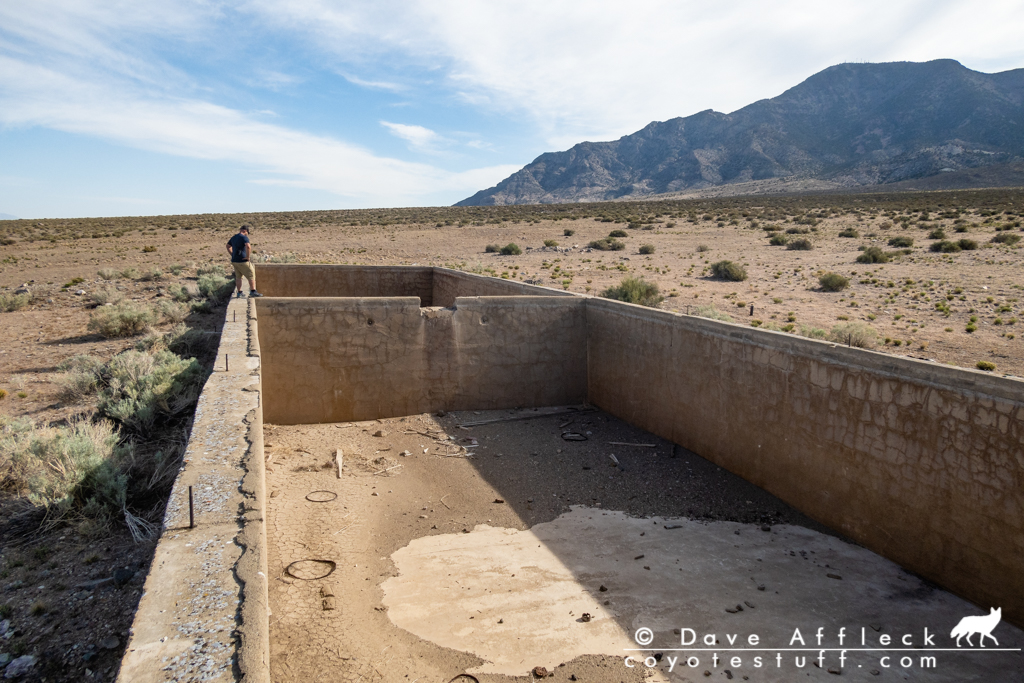 From there it was on to the original Wah Wah Springs ranch.
This ranch was the earliest permanent settlement in the region.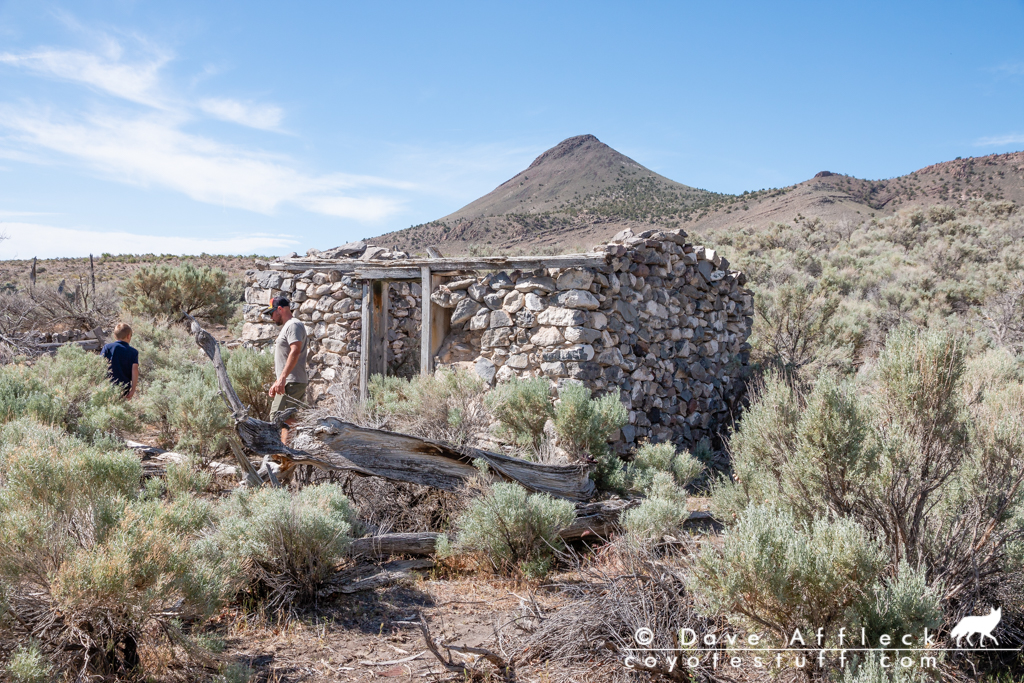 While visiting the ranch, we met the rancher who owns it and also owns the present day Wah Wah Springs ranch.  He ended up extending an invitation for next year to show us some really cool stuff on the ranch.  We'll definitely take him up on that!
Next stop was Kiln Springs.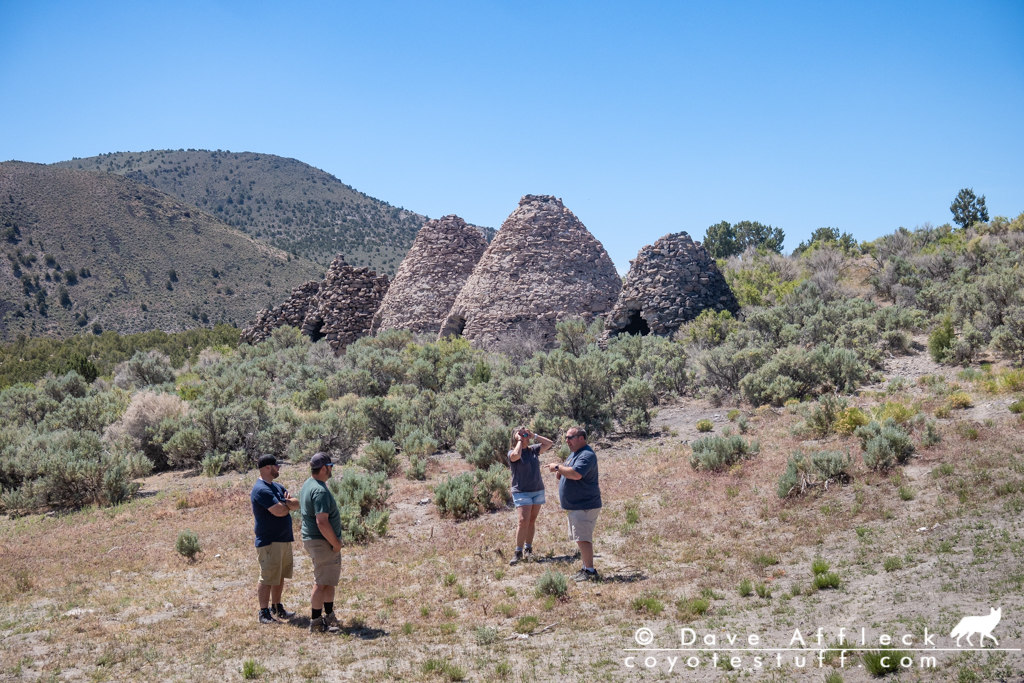 Then it was on to one of my favorite stops on this route, The Revenue Mine.
I don't have much info on this site and know very little about it. 
The site is a gem though, with little of the usual vandalism and bullet hole swiss cheesing you so often see at similar sites everywhere. The buildings are largely intact and neat to see. The setting is nearly idyllic in summer, a cool, well watered and green bottomed canyon area to escape from the hot desert below.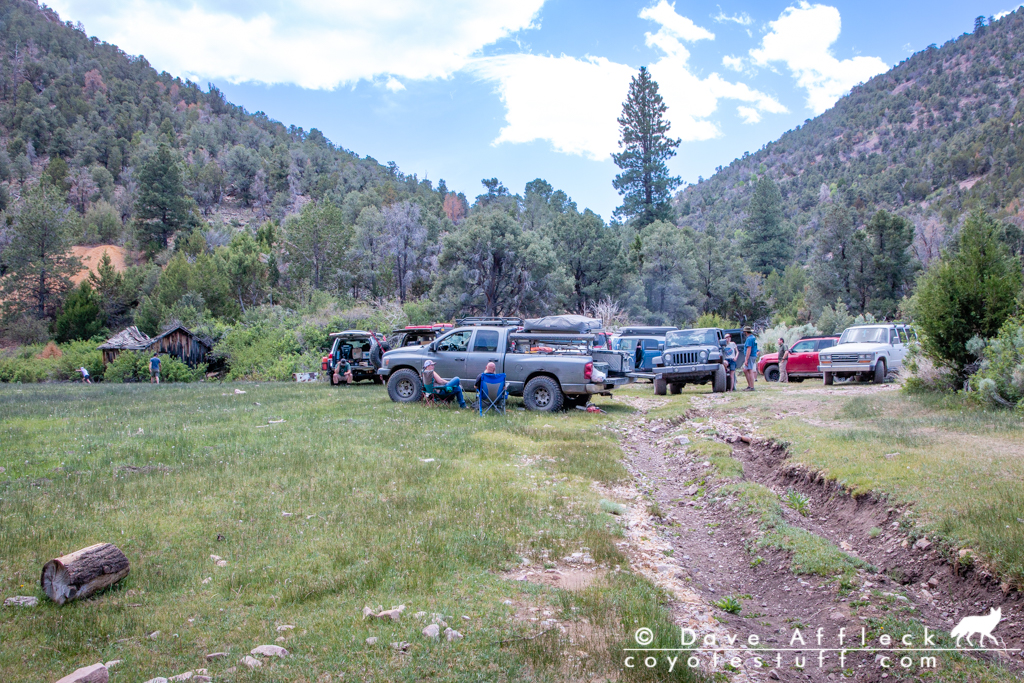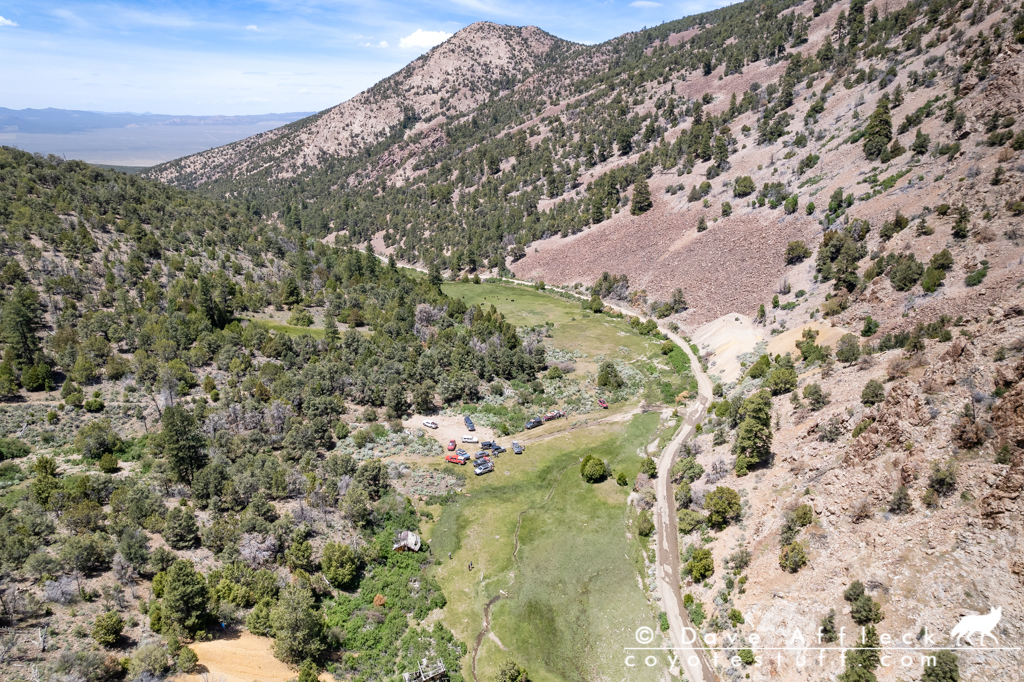 From the Revenue, we made our way to the ghost town of Stateline.
Stateline began with gold and silver discoveries in Stateline Canyon in 1894, with the Ophir mine opening in 1896. The population reached 300 souls, before the mines started to play out and people started to leave for greener pastures. Some large and well preserved stone building remains make for an interesting and photogenic place to visit. The cemetery is well cared for and worth a visit as well.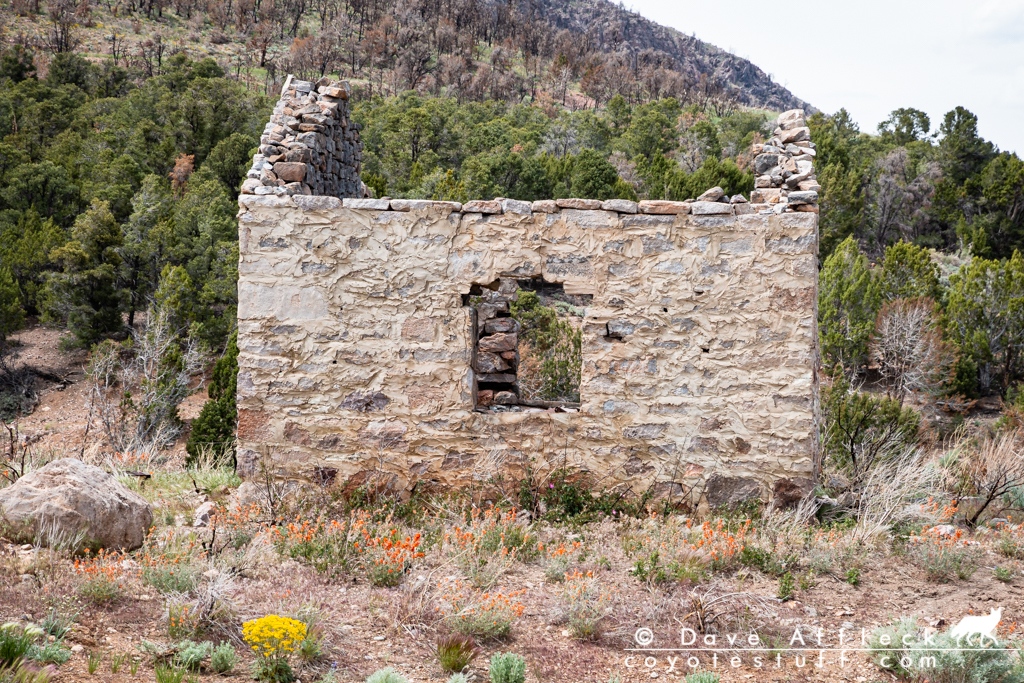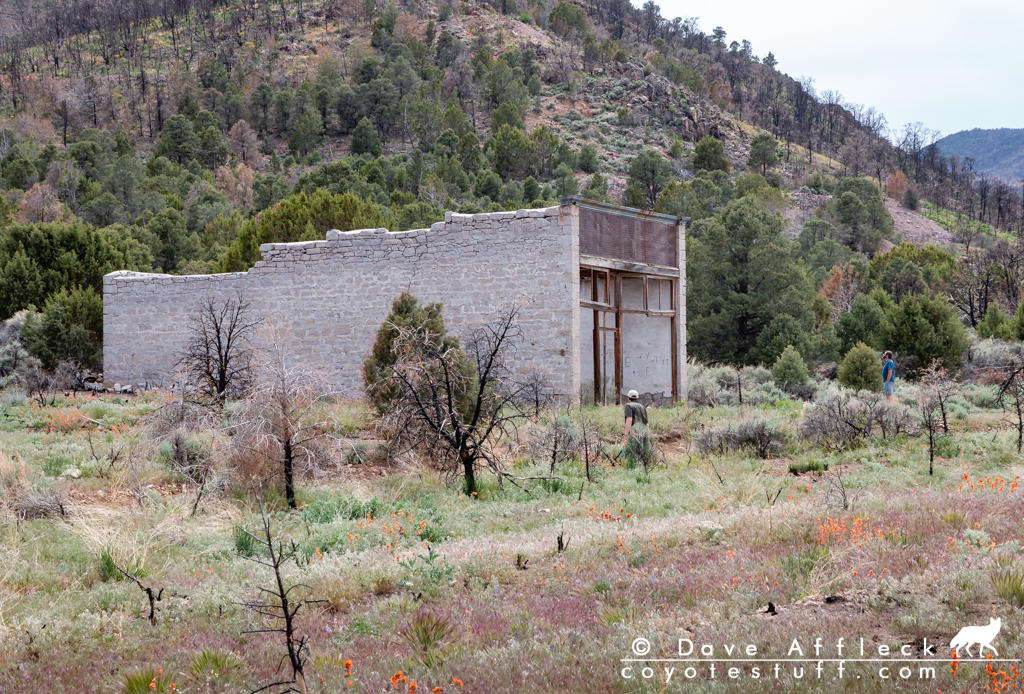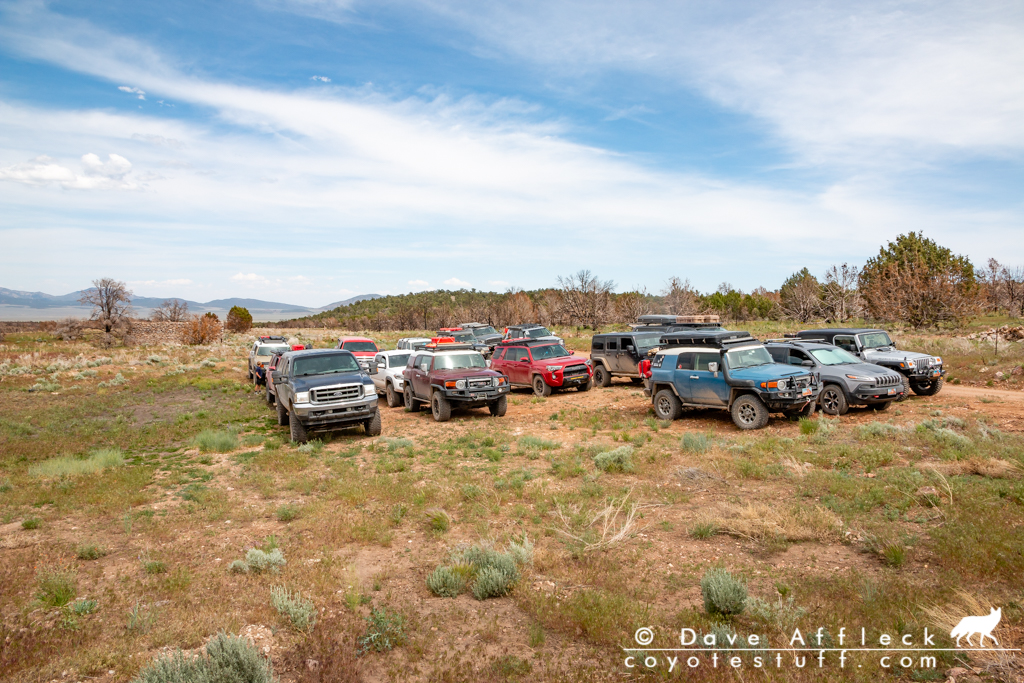 After our visit at Stateline we motored for our next camp at the Etna Mine.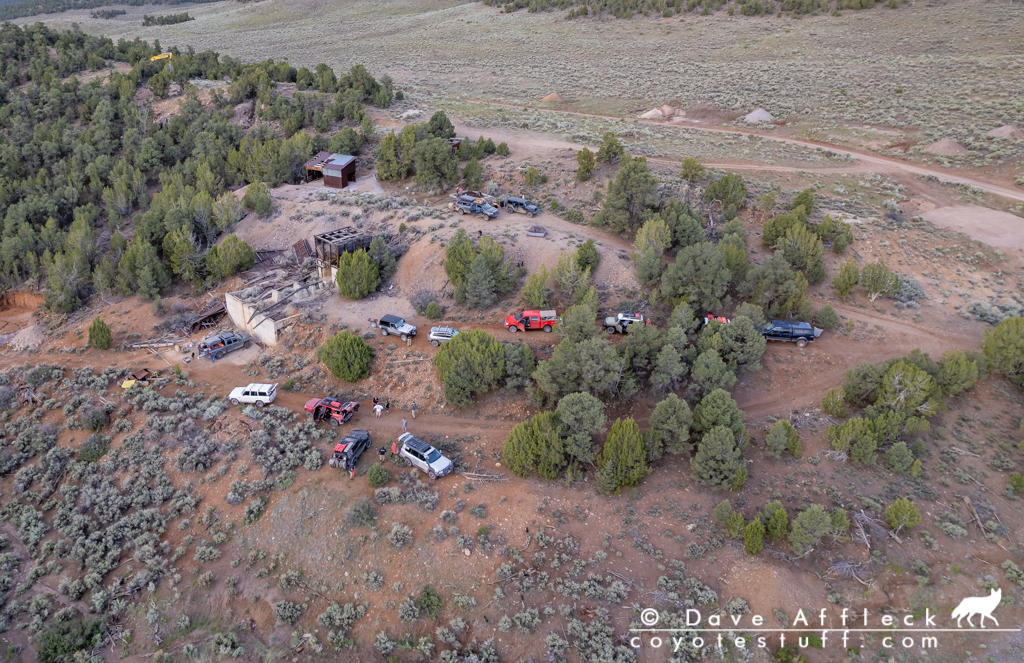 Camp Friday night was an absolute blast!  I had too much fun!  Alan hooked me up with some incredible shrimp tacos and fresh squeezed margaritas.  Then we all had a great campfire discussion with lots of laughs.  And I made it down the hill to my cot without breaking a leg!  Good, good times.
Saturday morning we all headed up to Gold Springs and some went on a bit further to the old Jennie mill.
Gold was discovered here in 1896 and a camp soon sprung up around Gold Springs. With the biggest and most productive mine in the area being the Jennie mine, which for a short period of time produced incredible values. The camp was quite modern for the times in it's amenities, with electricity, phone and a water system.
Excerpt from Some Dreams Die by George A. Thompson: "Several fine mills were built at Gold Springs, including a modern 100 ton per day plant built by the Jennie Mine. In 1907 two new cyanide type mills were ordered for the mines there. That was the town's downfall, for they were hardly completed when the great financial panic of 1907 struck. Bankrupt mining companies were unable to meet their payrolls. Then store owners quit giving credit, and began boarding up their buildings. Short & Elliott used the last of their company's treasury to hire a special train to bring stockholders to Gold Springs to prove the Jennie Mine was still full of gold ore, but the bankers had no money to loan, and left the Jennie Company broke and Gold Springs a vagrant with no means of support. Out of work miners left town and by 1910 Gold Springs was deserted."
My online research indicates the mines and towns rebounded in the time around 1917 and continued to produce, at least sporadically, into the 1940's.
The Jennie mine and Gold Springs use to have some of the best, most impressive mining ruins you could find anywhere. But, thanks to our gov't spending out taxes as they see fit, the site was "reclaimed" in 2004 and all of the wonderful historic buildings were demolished, leaving virtually nothing. Though a few derelict buildings remain if you look hard enough, what you see today is not even a pale ghost of what was, not so long ago. This gov't destruction of our history and heritage is going on full scale across Utah – sites are disappearing every year, gone forever. Get out and experience them while you can!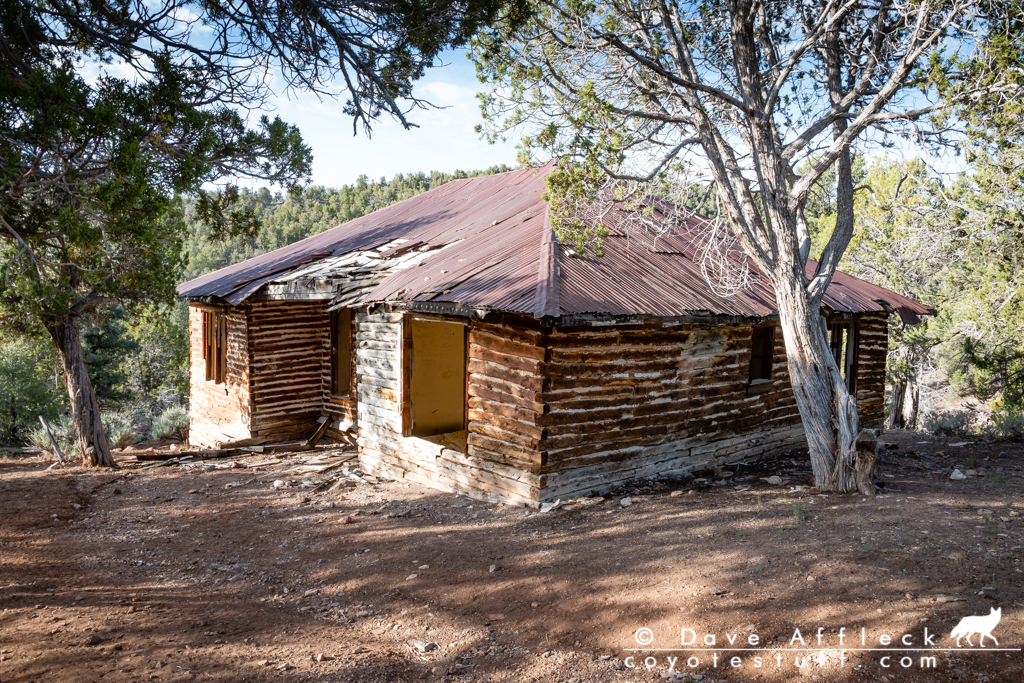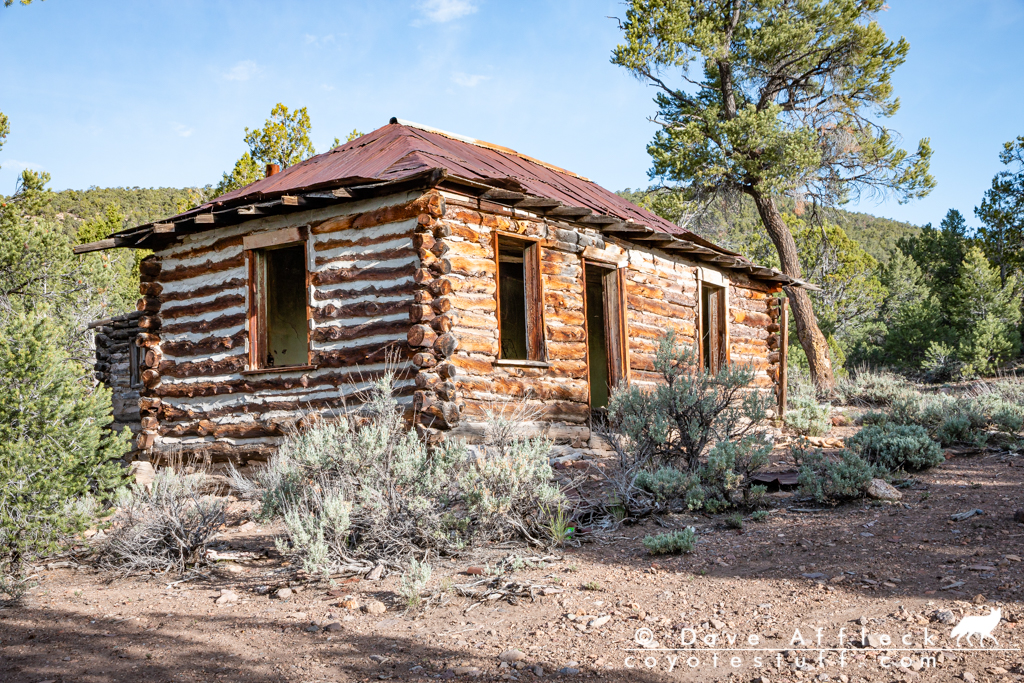 From there, we went to the ghost town of Fay.
Fay is located in the upper end of Fay canyon.  The town was established in 1900 to serve as a base for mining at the Horseshoe mine, which was the biggest producer in the Eagle Valley mining district.  By 1901 Fay had four saloons, a post office and regular stage service.  Main street ran north and south along the floor of the canyon, with the largest buildings along Main street.  According to mine company records, population peaked at around 150 souls.  Production at the mine ended in 1914, leading to the inevitable decline of the town.  By 1924 the post office was removed.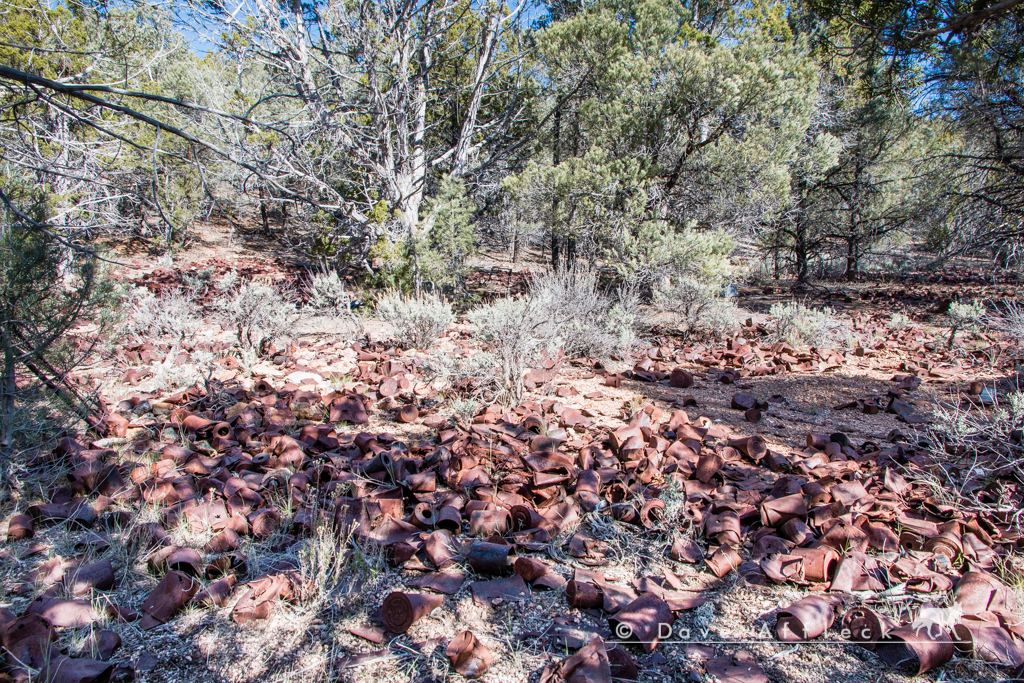 After Fay, it was Deer Lodge.  Such a cool drive to get there an such a great site!
Deer Lodge began as just the offices of the Gold Bug Mining company in about 1895. Most of the original buildings burned down only about a year later and the town was formally rebuilt with new township status as Deer Lodge in 1897.
The town served as the principal settlement for the Eagle Valley mining district. With general store, saloon, bunk houses for miners etc. A post office was in operation from 1898 to 1900. In 1900 the population is estimated to have been about 200 persons.
When in 1900 the Homestake mine started to play out and the nearby Horseshoe mine started to take off, people began to make the short move from Deer Lodge to Fay. By September of 1900, every available house was being removed to Fay, along with most businesses. By the following year, Deer Lodge was only 1/5 of its former size. By 1920 only the Hackett family remained. But, remain they did!
While Fay had faded away entirely by the 1920's, Deer Lodge lingered on as the Hackett family had moved from mining to ranching.
The Hackett's and eventually their grown children stayed and ranched at Deer Lodge clear up until 1959 when they sold out their interests. 
Please note, Deer Lodge is still privately owned, so please be respectful of that fact when visiting.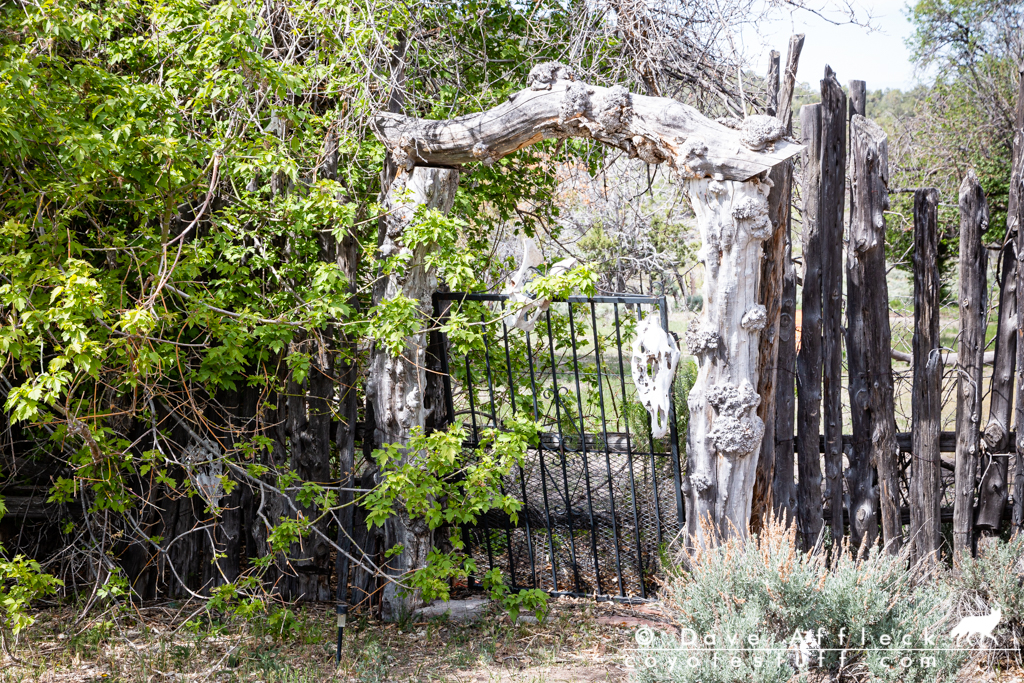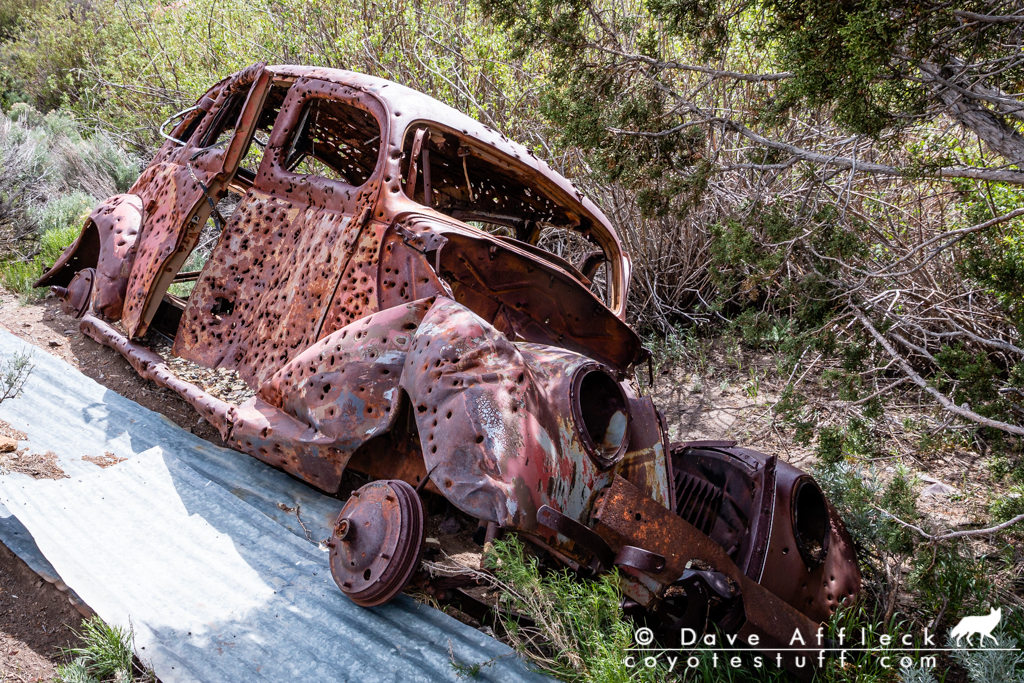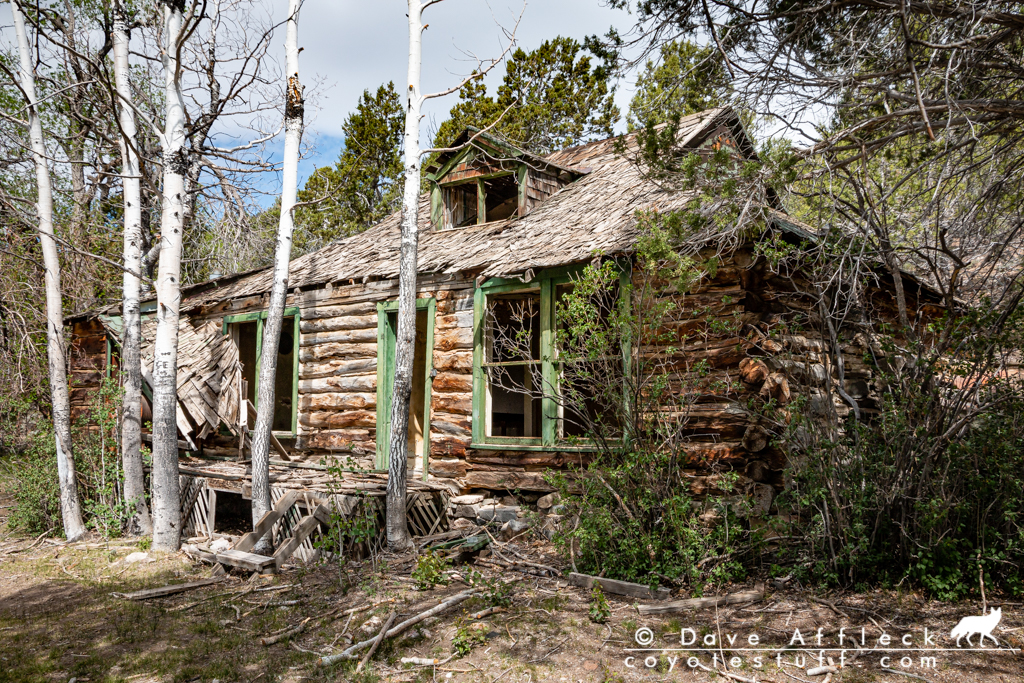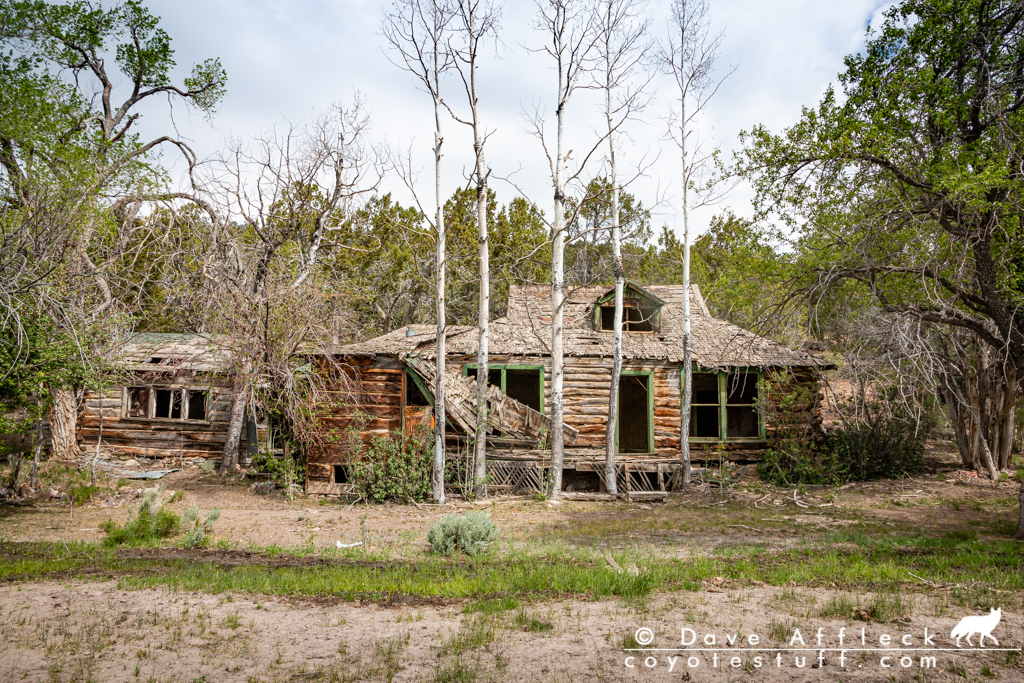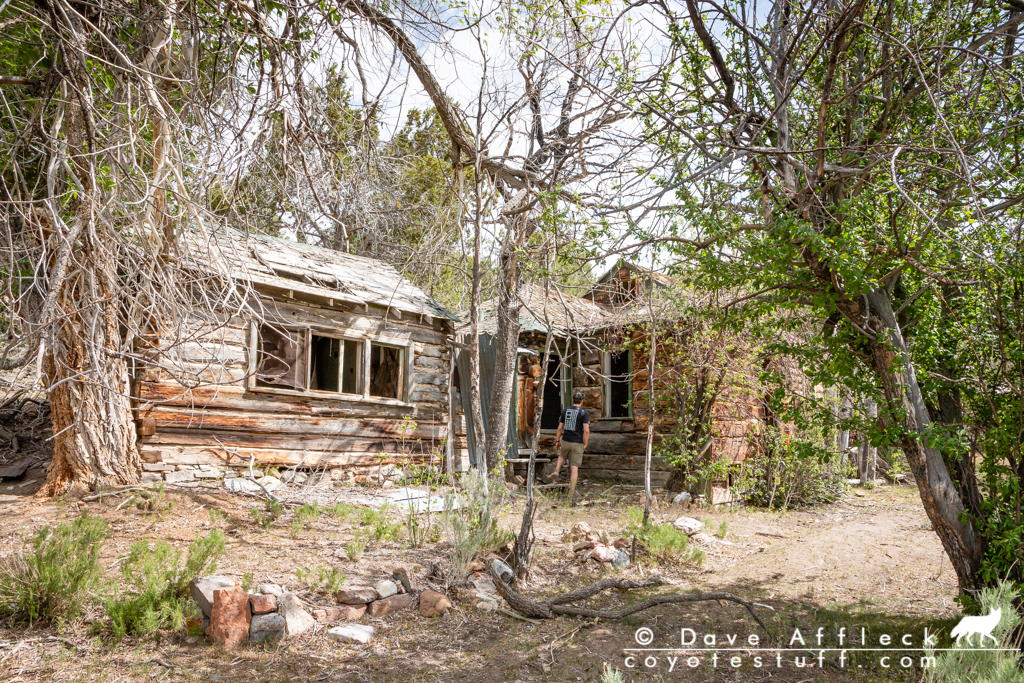 From Deer Lodge we motored down and went Hells Angels on Modena.  They haven't seen this much excitement since the last time GTT rolled in for lunch.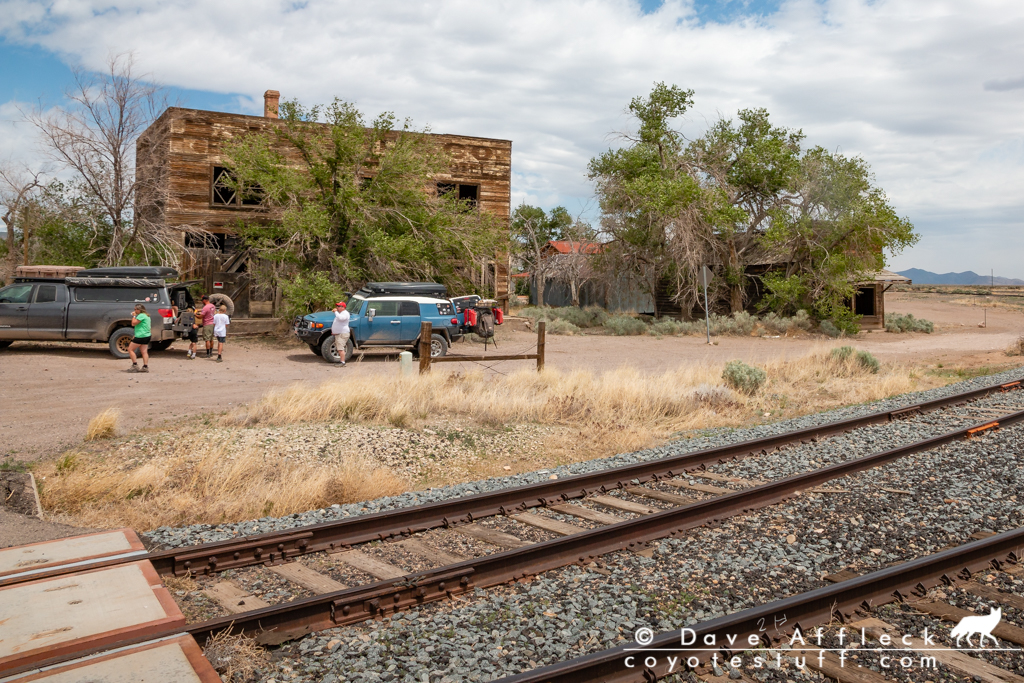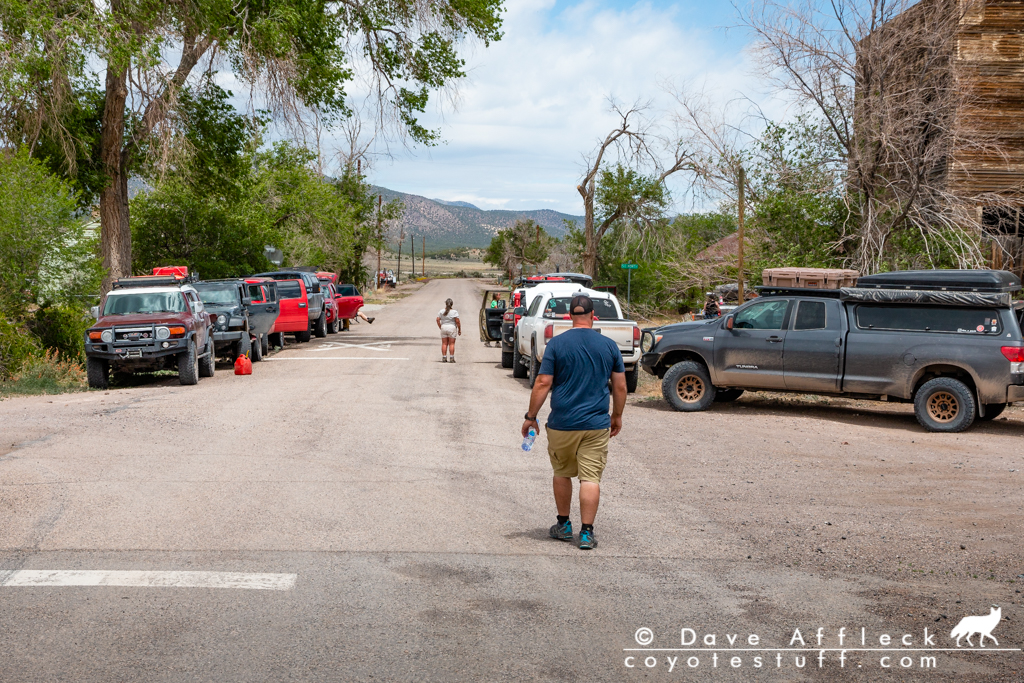 Next up was the Milford CCC camp and the infamous swimming pool.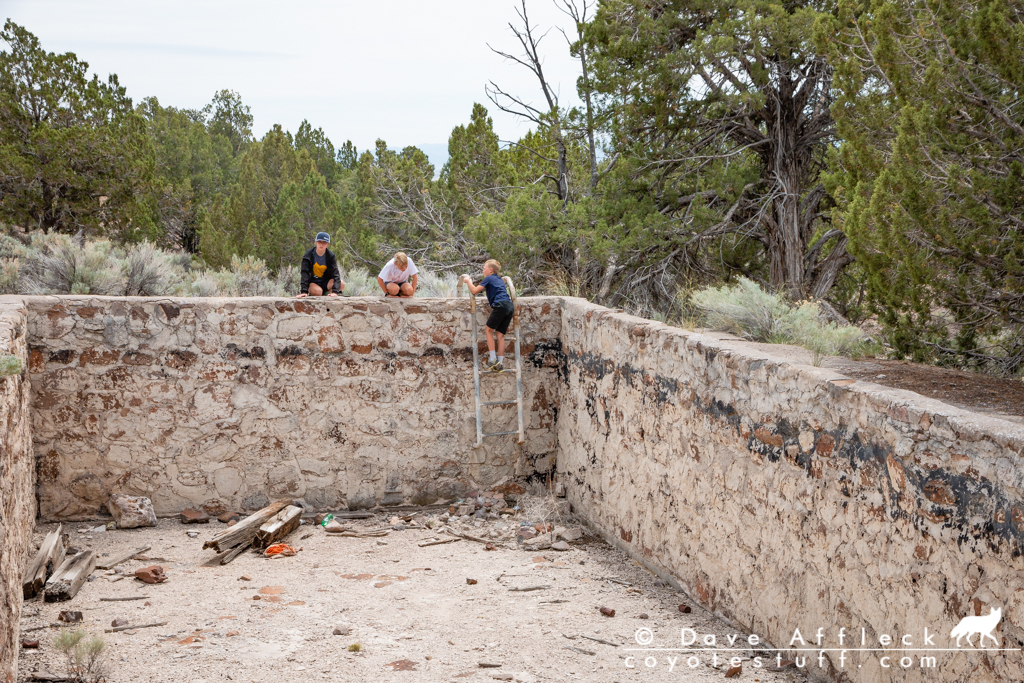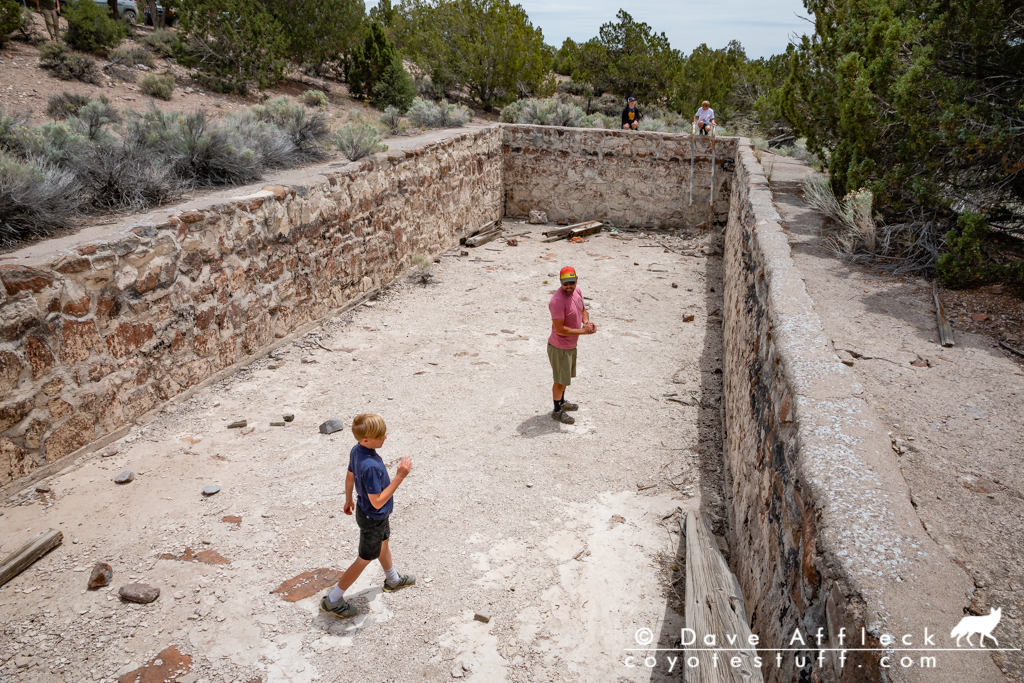 That was the last official stop for the GTT. From there we motored on dirt towards Milford. With some folks peeling off to head home and others camping for another night.
Camp Saturday night was epic! Alan absolutely killed it with grilled ribeyes, from scratch mashed potatoes, from scratch mushroom gravy and asparagus. OMG that was GOOD! Oh, and the Old Fashioned's he makes, seriously world class bartending going on in camp that evening. Another roaring campfire with lots of good talk and good laughs, before turning in for the night.
Next morning, Sunday, we took our time getting going.  Then went and checked out some of the mines in the area.  Some cool stuff in them thar hills!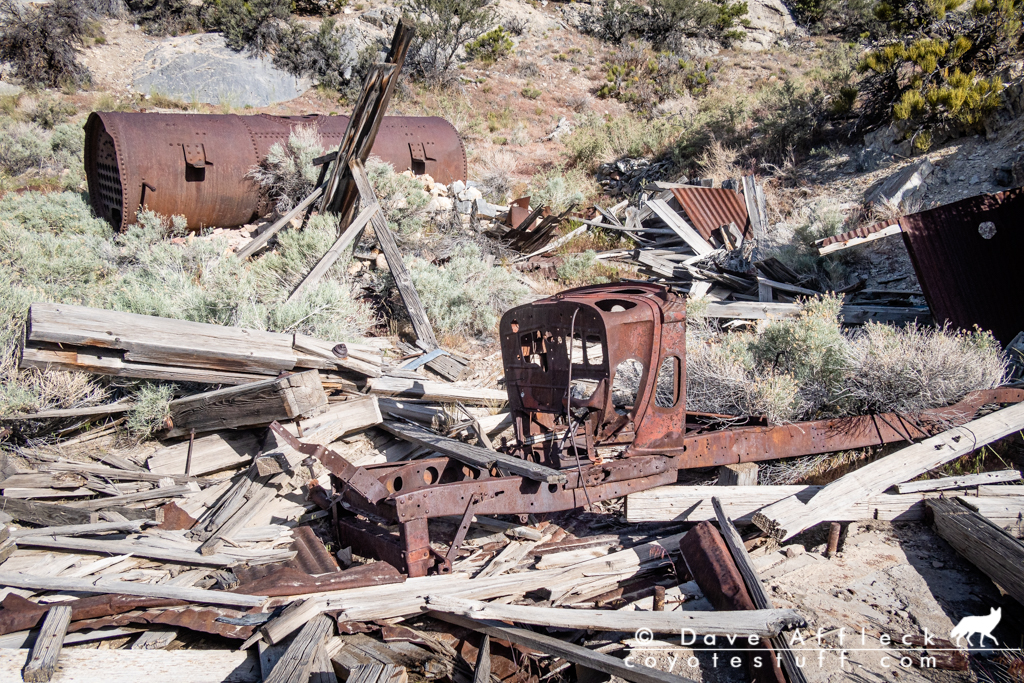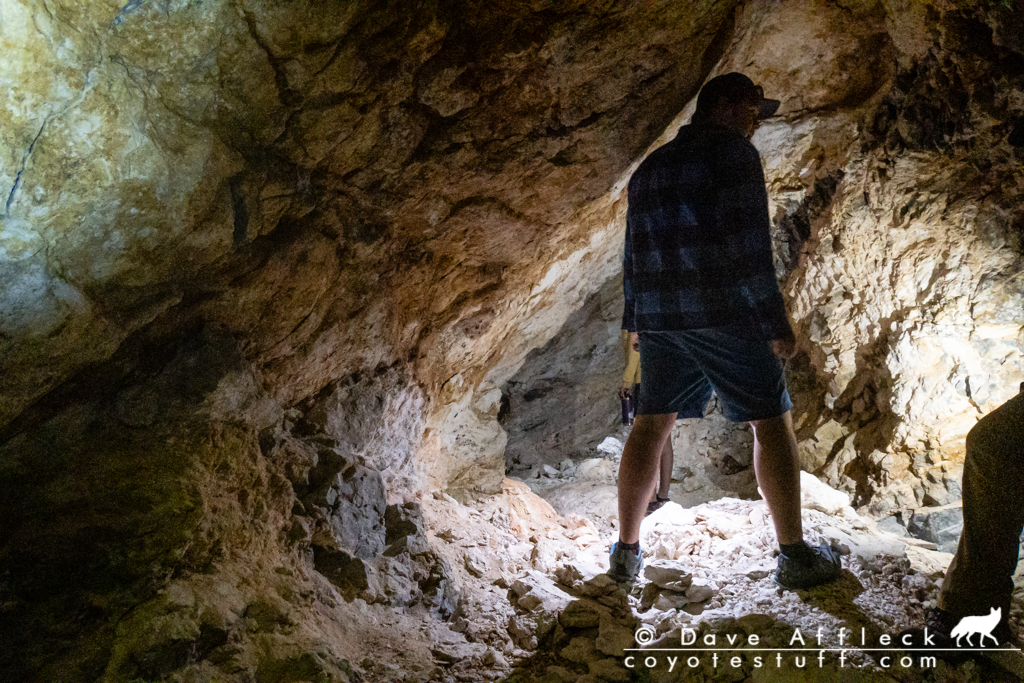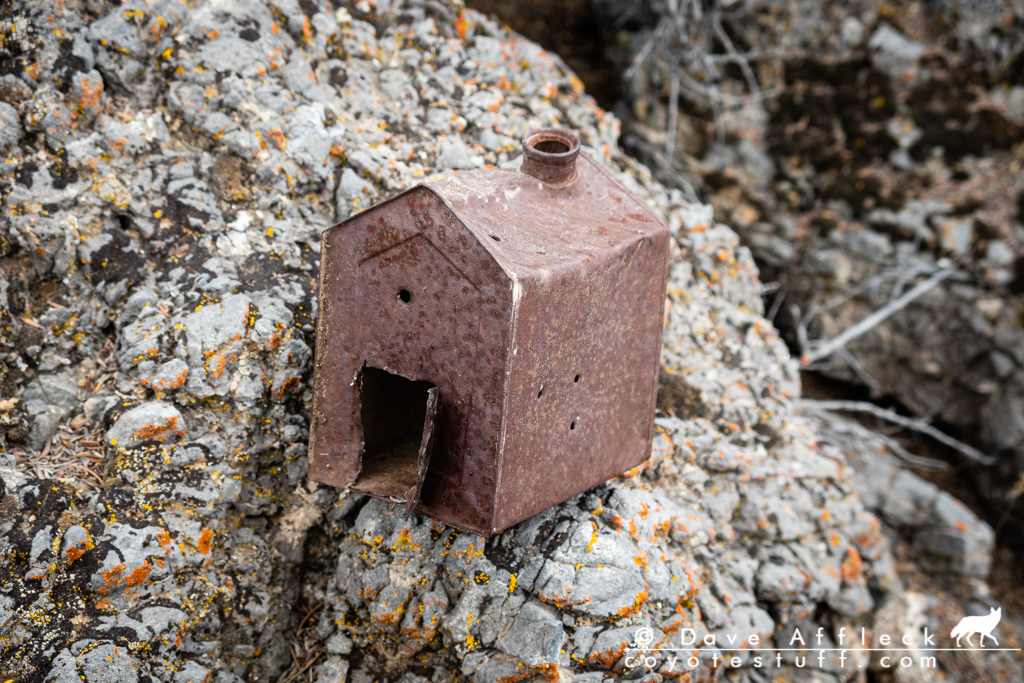 And then, sadly, it was time to call it a trip and each head our own ways for home.  Can't wait to do it again next year!